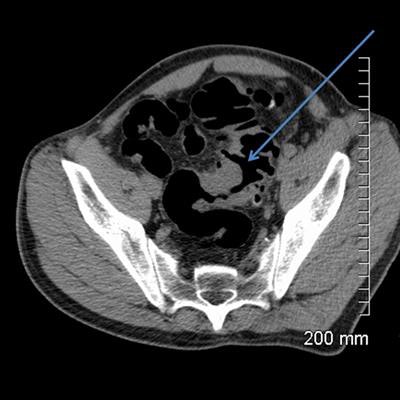 Following an audit of more than 1,800 CT scans of the colon for the assessment of diverticular disease, Irish researchers have proposed a new coding system that enables a better clinical decision to be made about the next step in patient management -- clinical follow-up, multidisciplinary meeting discussion, or surgical/endoscopic intervention.
Diverticulitis is a common cause of acute surgical admissions and results in considerable morbidity. It affects 5% to 10% of the population over 45 years old and 80% of the population over 85 years old, said Dr. Emma Griffin, from the department of medicine at Beaumont Hospital in Dublin.
She and her colleagues sought to expand the CT Colonography Reporting and Data System (C-RADS) currently being used for colorectal cancer. The C-RADS coding system is a well-established tool for evaluating colorectal cancer with the use of CT colonography (CTC). In terms of imaging findings, there is an overlap in the identification of colorectal cancer and diverticular disease, her team explained to delegates at ECR 2018 in Vienna.
"More modern classification systems have focused on measurements of colonic wall thickness and lumen dimensions. Unfortunately, many of these scoring systems are complicated and time-consuming," the authors pointed out. "Furthermore, no one classification system has been agreed upon as a gold standard for the classification of diverticular disease."
They have proposed a simple, visual scoring system based on C-RADS to classify the severity of diverticular disease. They have called it the D-rads scoring system, ranging from D1 to D4, where D1 and D2 represent milder disease and D3 and D4 more severe disease. In addition, the C score represents colonic disease, while the notation E indicates extracolonic disease.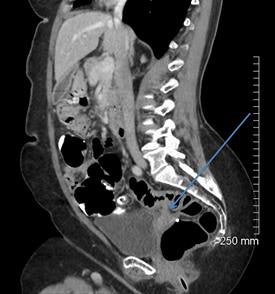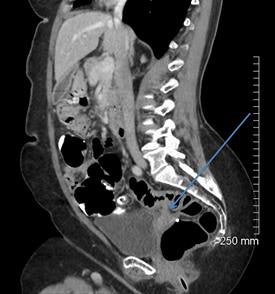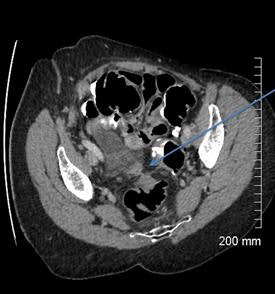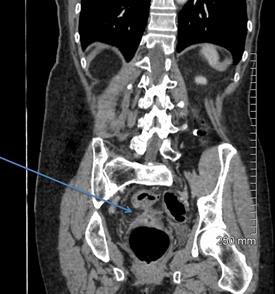 Study details & patient preparation
Between 2012 and 2016, the researchers reviewed 1,836 CT colon examinations both retrospectively and prospectively. The D-rads scoring system was applied. CT colons were given a code of D1 to D4 depending on severity. The CT scans were performed at Our Lady of Lourdes Hospital in Drogheda and Our Lady's Hospital in Navan, and coding was performed by one of two experienced radiologists.
All patients were on a fluid-only diet 24 hours prior to CTC. Bowel preparation was with sodium picosulphate (Picolax, Ferring Pharmaceuticals) taken the evening before the CTC exam. Fecal tagging was achieved with 50 mL of iodixanol (Visipaque, GE Healthcare) taken orally the night before the CTC exam, according to the authors.
A soft catheter tip was inserted into the rectum with the patient in the left decubitus position. All patients received 20 mg of IM scopolamine-buthylbromide (Buscopan, Boehringer Ingelheim) at the time of rectal catheter placement or Glucagon if Buscopan was contraindicated. The colon was insufflated using automated CO2 distension (ProtoCO2l Colon Insufflator system, E-Z-EM) to between 3 L to 4 L of CO2, or as required, depending on patient comfort. The adequacy of colonic distention was assessed on the scan scout view, and the colon was further insufflated if necessary.
The patients were scanned in either left decubitus or prone acquisition on a 16 multislice CT (Brillance, Philips Healthcare). The imaging parameters were a collimation of 16 x 0.75 mm, pitch of 1.2, slice thickness of 1.5 mm, reconstruction interval of 0.75 mm, 120 kVp, and 150 mAs to 200 mAs. The mAs were reduced to 100 mAs for the noncontrast acquisition. Gantry rotation time was 0.5 sec and table speed 25 mm/sec. IV contrast agent was administered in the supine or left decubitus position unless contraindicated, the authors noted.
Each patient was examined craniocaudally. The patient was then turned into the right decubitus or supine position, and a scout was taken to ensure adequate distension. The patient was then scanned with a 100-mL bolus of IV contrast with a scan delay of 45 sec, all scans being carried out in a single breath-hold. The obtained images were transferred to the PACS (NIMIS, McKesson) and reported in combination of 2D and 3D using iNtuition integrated workstation (TeraRecon) by one of two experienced radiologists.
Key findings
The researchers analyzed those patients who were on the severe spectrum of disease (the D3, D4, C4, and E4 categories) because this was the group most likely to need surgical or endoscopic evaluation or multidisciplinary meeting discussion. These categories made up a total of 205 patients out of 1,836 scans included in the study. The D3 category accounted for 34% of patients, D4 12%, C4 21%, and E4 33%.
The mean age of patients included in the study was 54 years old, and the male-to-female ratio was 2:1. The recommendation was that around 66% of cases should be discussed at multidisciplinary meetings based on the severity score.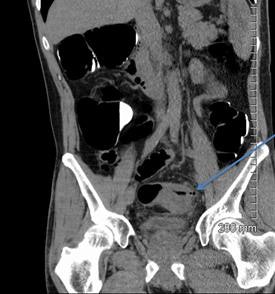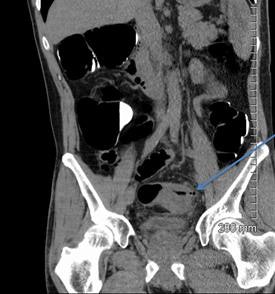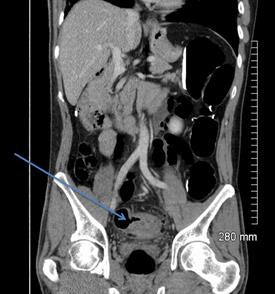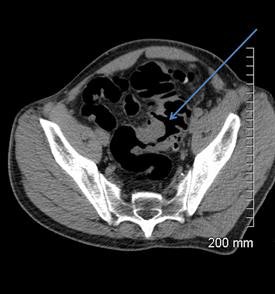 In terms of pathology within the D3 and D4 categories, 60 cases showed sigmoid diverticular disease on imaging, 10 showed sigmoid strictures, diverticular abscesses were found in five cases, and two cases included Crohn's or ulcerative colitis, they reported. Within the D3/D4 category, 24% underwent further intervention, either surgical (eight cases) or endoscopic (12 cases).
The majority (39%) of the extracolonic findings included a combination of gallbladder carcinoma, metastatic abdominal disease, and retroperitoneal masses. Abdominal aortic aneurysms made up 18% of cases, while 16% of lung pathology (mass/effusions) were found.
"The large number of CT scans of the colon reported using this scoring system shows both the reliability and reproducibility of the scoring system in assessing diverticular disease by its severity," the authors concluded. "Furthermore, this scoring system allows clinicians to interpret the D1 to D4 categories, allowing their patients to be managed in a timely manner."
The co-authors of the study were Drs. John Hanson and Aidan Quinn, both from the department of radiology at Our Lady of Lourdes Hospital and Louth County Hospital in the Republic of Ireland. To access their e-poster presented at ECR 2018 via the European Society of Radiology website, click here.