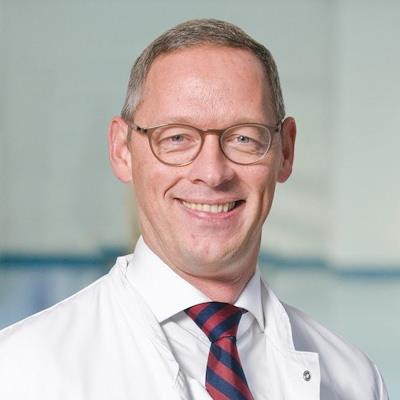 Interventional radiology must receive far greater consideration in Germany's new hospital reforms, according to a Q&A interview with Prof. Dr. Johannes Wessling, head of the German Roentgen Society's (DRG's) working group on the reforms.
Interventional radiologists now perform minimally invasive procedures relevant to care on a large scale in almost all organ areas and are firmly established in the role of primary care provider in stroke or brain aneurysm therapy, and it is therefore incomprehensible that interventional radiology has not yet been assigned a service area or service group, said Wessling, who represents the DRG in a commission set up at the Association of the Scientific Medical Societies of Germany (AWMF) and is based at the University of Münster.
He explained that if interventional radiology services and qualifications are not explicitly mentioned and are not specifically located in the service group structure, this will create remuneration problems. He also expressed concerns that reducing radiology to a cross-sectional subject with equipment-related minimum requirements carries the risk of continued underfunding.
In his interview with the DRG, Wessling said that the basis for a future nationwide hospital remuneration system will essentially be the 64 service groups of the NRW hospital plan.
He noted that in its first proposal, the government commission had already proposed 128 service groups; the model of the hospital planning service group concept in Switzerland differentiates 150 service groups. In North Rhine-Westphalia, inpatient hospital care in its entirety is not represented at all, and his would require a higher number and a significantly greater differentiation of performance groups, he said.
The full German-language interview can be found here.