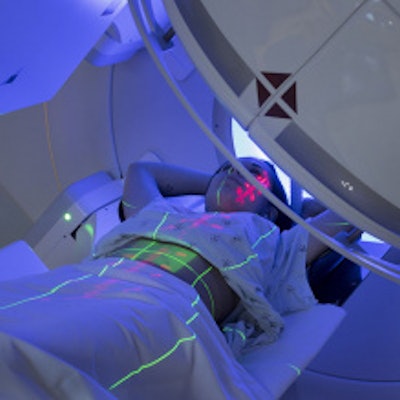 The U.K. government's decision to expand access to diagnostic scans for general practitioners (GPs) in a bid to cut waiting times and speed up a cancer diagnosis has generated intense debate.
As of this month, GPs will be able to directly request CT scans, ultrasounds, or brain MRIs for patients with concerning symptoms but who fall outside the National Institute for Health and Care Excellence (NICE) guideline threshold for an urgent suspected cancer referral.
The Society of Radiographers (SoR) Chief Executive Richard Evans has reacted by calling for a staffing increase, amid fears that the scheme will overwhelm services. "It's important that the growth in workforce is prioritized to support initiatives such as this," he noted in a statement.
Under the NHS' Direct Access scheme, around 67,000 patients who would normally be diagnosed with cancer through non-urgent testing will now be eligible for fast-tracking. This could give them a better chance of having their disease picked up at an earlier stage, when survival chances are higher, according to the SoR.
Evans said that while the principle of primary care clinicians referring patients directly for imaging is a welcome one, the NHS plan makes no reference to the serious workforce shortage currently causing pressure for imaging services.
Dr. Kath Halliday, president of the Royal College of Radiologists, has also issued a response to the initiative.
"Expanding direct access to diagnostic scans across all GP practices is welcome, but GPs aren't radiologists and as scans become ever more complex, it's essential that GPs are able to book the right scan, avoiding costly repeat scanning and devastating delays in treatment," she stated.
"We developed the iRefer Clinical Decision-Making System to enable GPs to book the right scan first time, speeding up diagnosis and saving patient lives, as well as saving money and time. We wholly welcome today's announcement, the positive impact it will have for patients and any pressure reduction for our stretched radiology departments," Halliday added.