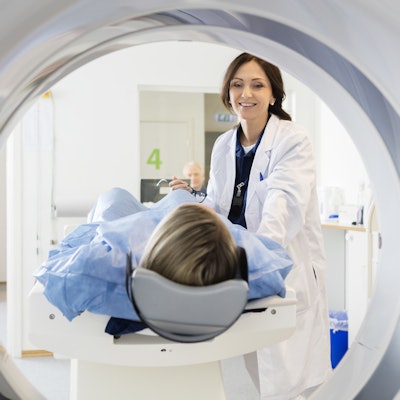 The U.K. government has pledged to allocate 2.3 billion pounds (2.7 billion euros) in its new budget to an initiative aimed at increasing diagnostic services capacity in the National Health Service (NHS) and clearing the backlog of scans.
The funds will be used to open at least 100 new community diagnostic centers across England, according to the Autumn Budget and Spending Review 2021.
The investment is part of 5.9 billion pounds (7 billion euros) added to the NHS budget that also includes 2.1 billion pounds (2.5 billion euros) for improving IT and digital technology within the NHS. The goal of this spending is to support "innovative use of digital technology so hospitals and other care organizations are as connected and efficient as possible, freeing up valuable NHS staff time and ensuring the best care for patients wherever they are," the government said.
The remaining 1.5 billion pounds (1.8 billion euros) will be spent on new surgical hubs, increased bed capacity, and equipment to help elective services recover, including surgeries and other medical procedures, according to the government. BBC News reported that a proportionate amount of the spending will go to the health services in Scotland, Wales, and Northern Ireland.
The Royal College of Radiologists (RCR) has welcomed the news, while urging for more detail on the future staffing of NHS imaging and cancer services.
"The new scanners, community diagnostic centres and streamlined care pathways promised will be critical in helping to tackle the covid care backlog and record waiting lists, enabling NHS services to diagnose and treat patients faster, while safeguarding emergency care resources," noted RCR President Dr. Jeanette Dickson in a press release issued on 27 October.
"But new machines and delivery models will only take us so far. It is hugely ambitious to expect exhausted healthcare teams to hit and sustain recovery capacity targets purely by deploying new equipment and efficiencies," Dickson noted. "We all know the NHS needs more staff, and it is vital that more is shared about how the funding detailed today will work towards bridging the staffing gap."
"We have seen very welcome rises in training places in imaging services -- which are so fundamental to patient diagnoses and treatment -- and cancer care. But recent boosts do not ensure we can continue at the current inadequate level of service in the future. Without sustained workforce investment in our specialties, by 2030 the NHS is set to be short of 6,000 radiologists and 700 clinical oncologists," she said.