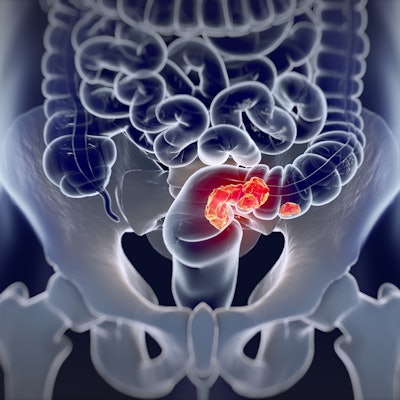 The number of diagnosed colorectal cancer cases fell by 40% during the peak of the COVID-19 pandemic, most likely because people postponed colon screening exams. This could lead to a surge in advanced disease, according to Spanish researchers.
The findings came from data from multiple hospitals in Spain and compared colorectal cancer rates before the pandemic (March 2019 to February 2020) and during the pandemic (March 2020 to February 2021). The study was presented at the United European Gastroenterology (UEG) Week virtual meeting.
A team led by Dr. María José Domper Arnal of University Clinic Hospital and the Aragón Health Research Institute in Zaragoza found the following:
62.7% of 1,385 colon cancer cases were diagnosed in the year before the pandemic via 24,860 colonoscopies.
37.3% of cases were diagnosed in the pandemic year via 17,337 colonoscopies.
Those diagnosed in the pandemic year were older and had more frequent symptoms, complications, and advanced disease.
4.3% of cancers were identified via screening during the pandemic period compared to 21% in the prepandemic period.
81.2% of patients were diagnosed through symptoms in the pandemic period compared to 69% in the prepandemic year.
The decrease is likely due to a suspension of screening programs because of COVID-19, according to the researchers.
"These are very worrying findings indeed -- cases of colorectal cancer undoubtedly went undiagnosed during the pandemic," Domper Arnal said in a statement released by UEG Week. "Not only were there fewer diagnoses, but those diagnosed tended to be at a later stage and suffering from more serious symptoms."