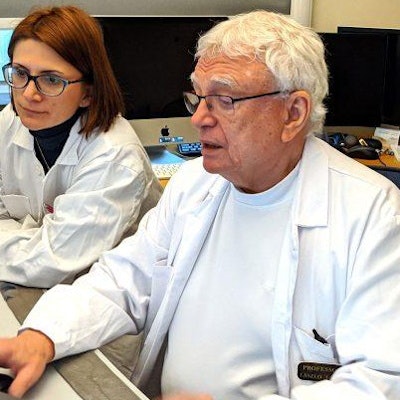 The RSNA organizing committee has announced that Dr. László Tabár and Prof. Stephen W. Duffy will receive the 2021 Alexander R. Margulis Award for Scientific Excellence at November's annual meeting in Chicago.
Tabár, professor emeritus of radiology at the University of Uppsala, Sweden, and Duffy, a professor of cancer screening at Queen Mary University of London, were selected for their article, "Beneficial Effect of Consecutive Screening Mammography Examinations on Mortality from Breast Cancer: A Prospective Study." It was published in the June 2021 issue of Radiology.
Tabár leads the influential research group called the Swedish Organized Service Screening Evaluation Group (SOSSEG). "This has been a very successful international group of researchers with members from Sweden, Finland, the U.K., Taiwan, and the U.S. Our group had regular workshops twice every year during the past 30 years," he said.
Tabár and Duffy will receive the RSNA award at the Awards and Honorees Luncheon that is scheduled to immediately follow the Plenary Session on 29 November.