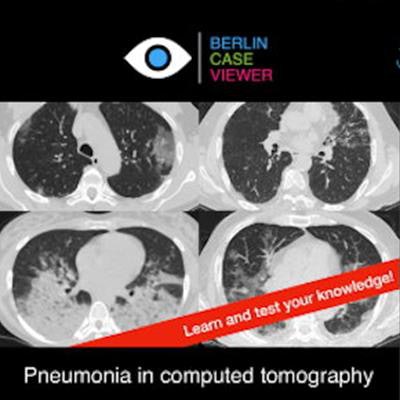 In addition to German and English, the free BerlinCaseViewer app will be available in seven more languages by the autumn, according to an announcement by the developers.
The app, which is designed to train medical imaging professionals in COVID-19 case recognition, will be available in Spanish, French, Chinese, Portuguese, Russian, Romanian, and Greek. Those who would like other languages added should contact the company.
Those who download the app can view relevant cases, the patient's clinical history, and the opportunity to scroll through the entire CT dataset for that patient. Typically, each dataset contains more than 50 slices per case.
Radiologists can access the app for free via the Apple App Store or at berlincaseviewer.de. To get a glimpse of what to expect with the app, view this video.
The BerlinCaseViewer app was the runner-up in the 2021 EuroMinnies award scheme (best new software category).