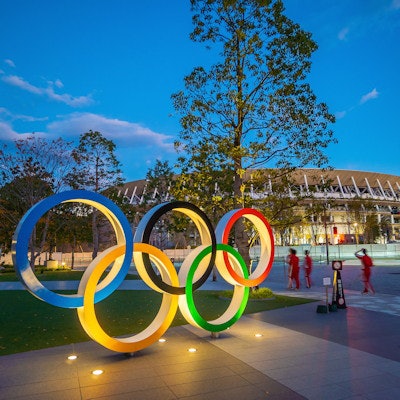 More elite athletes than ever before pushed through the pain barrier in the quest for Olympic medals, it appears. After three intense weeks at the polyclinic, chief radiologist Dr. Yukihisa Saida said he had not realized quite how severely damaged the upper arm muscles of handball and hockey players can be. He also expressed surprise that the psoas muscles of athletes seem to be extremely hypertrophic, especially in sprinters.
Overall, the Games were a great success for Saida's group of 23 radiologists and 75 radiographers, but they were also a learning exercise for the team, who were kept busy in the Olympic Village.
Between 13 July and 7 August, the total number of MRI exams performed was 517, and another 80-85 scans were likely to be needed between 8 and 11 August, Saida told AuntMinnieEurope.com. Between 90% and 95% of MRIs were done to investigate musculoskeletal injuries, and the maximum number of MRI exams carried out on a single day was 35.
In addition, 324 x-rays were performed at the polyclinic from 13 July to 7 August, and he anticipated that another 50 exams would be done from 8 to 11 August. The maximum number of x-rays done on a single day was 27.
A total of 39 ultrasound scans (31 abdominal, 5 lower extremity, 3 cardiac) were also conducted, along with 4 CT scans for suspected cases of appendicitis, cholecystitis, hemosputum, and carpal bone fracture.
By comparison, 862 MRI, 460 x-ray, and 178 ultrasound exams were carried out at the Rio 2016 Olympics, while the figures for London 2012 were 835 MRI, 405 x-ray, and 347 ultrasound exams.
Nearly 20 Japanese radiologists will now participate in the Tokyo 2020 Paralympics, which last from 24 August to 5 September.
"We need to be careful, since there will be an increasing number of athletes with implanted metallic implants or instruments," Saida commented. "Visual, listening, or other limitations means that we will require a more careful and intimate approach to the athletes when conducting radiological examinations."
Saida is not entirely sure what will happen to the imaging equipment used in the Olympic Village, but he said he has heard it will be acquired by a professional trader.
The equipment includes two MRI machines (the 1.5T Signa Explorer and 1.5T Signa Voyager, both from GE Healthcare), a Discovery XR656HD digital x-ray system and six Logiq e Premium Pro ultrasound units. CT is not installed within the village, but it is available nearby.