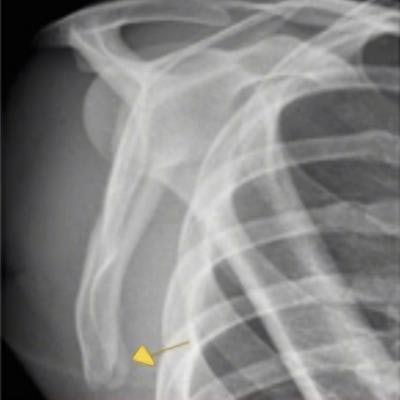 Ahead of the Euros football championships that begin on 11 June, delegates at the virtual UK Imaging & Oncology Congress (UKIO 2021) were treated to a masterclass in sports radiology and gained a novel perspective on how best to diagnose injuries in elite athletes.
Dr. Imtiaz Ahmad, head of medical at Queens Park Rangers (QPR) Football Club in West London, explained why sports imaging is vital to allow physicians to do their jobs, and he provided top tips on how radiologists and medics should collaborate.
Working in professional football is challenging and fun, and there is a lot that medics can bring to clubs, including many transferable skills such as working under pressure, clinical governance, teaching, communicating, and leadership within a department, he said. Communication is perhaps the main skill and lies at the heart of the club medical teamwork.
Physicians and specialists need to bear in mind some golden rules when it comes to requests and reports, according to Ahmad. His first tip was for the referring doctor: Make sure you provide enough clinical information to the imager. He noted the little boxes on radiology forms are not enough and that more information was required, whether verbal, written, or image- or video-based.
The next tip was aimed at radiologists: Provide an accurate diagnosis with detail and annotated images.
Ahmad prefers receiving a lot of detail in radiology reports. He noted that some sports medics or orthopedic surgeons don't want to see too many nonspecific findings, but he believes these constitute a reference for any issues that may come up in the future. Furthermore, annotated images that provide tissue description and pathology size are useful, he noted, as these can be shown to players and colleagues. In cases of tendon rupture, for example, Ahmad said he needs to know if there is any retraction and if so, how much.
Importance of speed
After these points comes speed. Speed is vital, but not if accuracy is compromised, and this means exams should be performed quickly but only if accuracy can be maintained.
Following on from this, requests are usually made in the evenings and/or weekends, so sports imaging isn't for everyone. As a result, imagers should be reliable clinicians available to discuss cases and to rereport if needed.
"Sports doctors may have their own ideas about timelines and management plans and bounce ideas off the radiologist or specialist. Less experienced sports doctors may use the radiologist or other specialist to gain a second opinion about management. It's important for imagers to understand what it is that the medic wants from them," he told UKIO attendees.
Communication must be appropriate, particularly written content, he noted as tip five. Radiologists should chat with the sports medic so that opinion can be unified, and this united front is even more important when face-to-face with the player in the clinic.
"Players are very smart and listen to everything. They pick up on things and are very aware of their bodies. Words do matter," said Ahmad.
Injury response
When an injury takes place on the pitch, medics will assess the injury on the field and make a decision as to whether the player can continue playing or not. If the player can't carry on, the athlete will be sent inside to be assessed by a medic.
Any MRI is usually arranged at 48 hours to avoid undercalling or overcalling pathological findings.
Players are assessed at the end of the game, and also the next day sometimes with ultrasound. By the time the medics get the images from the radiologists, they usually have a good idea of what is going on, which should be reflected in and confirmed by the imaging report.
"I'm a strong believer that images and reports should be sent to one person, whoever the decision-maker is at that club as they then have to discuss it with lots of other people," noted Ahmad.
At QPR, he exchanges with the head physio, the specialist, and then once he is clear about the nature of the injury, he'll discuss the case with the player. After that, there will be discussions with the manager, the football director, the wider medical team, the wider logistics team, the board, and in some cases, the media.
Real-life case study
Ahmad highlighted the case in which a central defender had landed heavily on his neck and shoulder during an away game against Swansea in April 2021, which was match 43 out of a 46-match season in the English Championship.
Staff assessed him on the pitch as he was suffering from right posterior shoulder pain. The medics cleared the C-Spine and the player had no neuro symptoms. He also demonstrated good resisted strength and continued playing in the match. At halftime, he had more pain, less movement, and reduced strength-resisted abduction. The medics treated him with ice and co-codamol and he completed the match. On day two, the player underwent an MRI of the C-Spine and shoulder just after midday with the official dual report ready by 2:43 p.m.
The MRI showed no acute bone injury, bone contusion, or fracture; no ligamentous injury; and no soft tissue edema or swelling. However, the MRI scan did not depict the shoulder completely, and the radiologist recommended further scapula MRI or CT to rule out fracture. On day three, the player felt better and was back in full training but he was still stiffer in the shoulder than expected, so Ahmed arranged an x-ray. The x-ray report received at 4 p.m. showed a minimally displaced fracture of the inferior border of the right scapula.
Ahmed discussed the case with the head physio, radiologist Dr. Gajan Rajeswaran of the Fortius Clinic, and also with the orthopedic surgeon, the player, the manager, and the football director. Within half an hour, it was decided that a CT was necessary, and this was performed at 6:30 p.m. The report was ready by 7:53 p.m., which confirmed the presence of a fracture.
The case was further discussed, factoring in ethics, the player's motivation not to miss games, and his wish to keep the information private, particularly from the opposition and the media. Therapy guidance was found in the literature which revealed that all undisplaced fractures could be treated nonoperatively.
On day four, prematch assessment showed good shoulder movement. Postmatch, Ahmad updated the radiologist, noting that the player landed on his right side during the game but completed the match and felt fine afterward. The medics conducted a series of x-rays over the following few days to make sure that the fracture had not been further displaced. The assessments revealed weaker forward flexion but a stable fracture. Ten days after the initial injury and an hour before the next match, his movement was good. Prematch assessment was carried out for his remaining game on day 18 postinjury, and he completed his season by setting up the winning goal for his team.
In retrospect, Ahmed noted that an earlier x-ray would have detected the fracture more quickly. Imaging choice is vital, he noted, as well as timely discussion with the radiologist and other specialists. Communication, ethics, and continual reflection were also key.
Questions from the online audience
During the Q&A section, one attendee asked whether clinically obvious hernias should be imaged at all. Chairing the session and presenting on groin injury, Dr. Gajan Rajeswaran told attendees that even in nonelite sport, a clinically obvious hernia should be imaged, as often there remain queries over alternative causes of symptoms. The imaging may show multiple other elements such as pubis- or hip-related pathologies, as well as patients with inguinal hernia, he noted.
"Part of the game is to differentiate which is the most important problem for the patient or sometimes they're equally important and you need to deal with them all. If there's any query you need to image and that's especially the case in elite sport," Rajeswaran said.
Responding to another question about what type of imaging is conducted presigning, he noted that because players could only be in the MRI scanner for a limited time the clinic had a skeleton structure to MR protocols to get basic information about how good the players' hips, knees, and ankles are, for example.
"If there is a preexisting problem then we tend to do more dedicated imaging," he said, pointing to dedicated protocols for players with preexisting groin injuries.