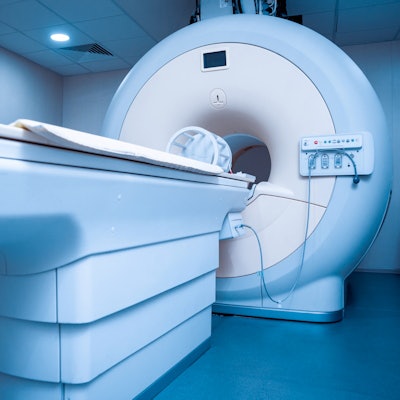 The British Institute of Radiology (BIR) has issued a warning regarding the use of face masks for COVID-19 protection and patients undergoing MRI exams.
Face masks may contain metallic components that can prove hazardous in the MRI room, reducing exam effectiveness and potentially causing heating that can burn patients. But that doesn't mean the use of masks should be discontinued, the BIR Safety Working Party said in a statement.
"The role of face masks in infection control is recognized and their use should not be avoided as simple practices can avoid these hazards," it said. "Due to the risk of hidden and unlabelled metal in patients' own masks, MRI departments should maintain a supply of suitable nonmetallic face masks for use by patients during scanning."