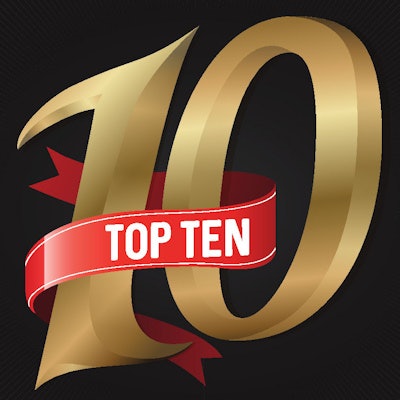 MRI safety shot to the very top of the news agenda and priority list of the European medical imaging community during 2019. It accounted for our top four most-viewed articles over the past 12 months.
The first and fourth stories on this list are our reports about the serious MRI accident in Swedish Lapland on 23 October. The police investigation into the incident is still eagerly awaited, so watch out for more coverage early in 2020. Also, a large national survey published on 13 December confirmed that this wasn't an isolated incident and safety continues to be a particular concern in Sweden.
The safety of gadolinium-based contrast agents for MRI also caught your attention in 2019, accounting for the second and third most popular articles. It's evident that unanswered questions remain about gadolinium retention in the brain.
ECR continues to grow in importance, so it's no great surprise that the top five trends article produced by the editors of AuntMinnieEurope.com was our fifth most-viewed article during 2019. We'll again be onsite in Vienna in March 2020.
Sweden also accounted for the sixth and tenth stories on our list. It was a turbulent year at the Karolinska in Stockholm, and the Maverinck's viewpoint column about the building and corruption scandal in New Karolinska Hospital generated considerable interest and page views -- as did the lengthy and controversial fraud trial in London of consultant radiologist Dr. Maria Klusmann.
Below is the full top 10 list of articles on AuntMinnieEurope.com for 2019, as measured by member traffic. We hope you enjoyed reading these stories as much as we enjoyed bringing them to you. We very much look forward to providing you with further coverage in 2020.
Top 10 stories for 2019