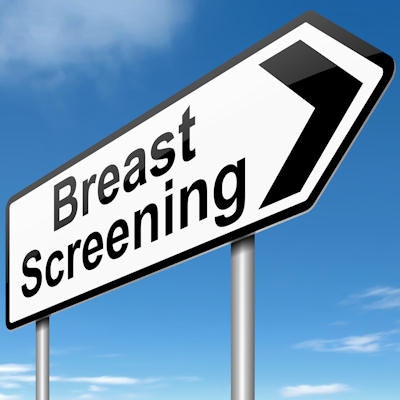 The majority of women find conebeam CT (CBCT) a more comfortable option for breast cancer screening than mammography, largely because CBCT does not involve compression, according to a study published online on 16 September in the European Journal of Radiology.
The results confirm an alternative technique does exist for women who may avoid breast cancer screening due to discomfort, wrote a team led by Dr. Haijie Li and colleagues from Tianjin Medical University Cancer Institute and Hospital in China.
In terms of patient comfort, CBCT performed better than mammography, they wrote. "This imaging modality can provide more options for patients with breast disease."
Although mammography remains the gold standard for breast cancer screening, it does have some limitations, including missing cancer in dense breast tissue and the need for compression, which some women find painful, the group noted. CBCT is a 3D imaging technique that does not require compression.
"Some patients who are sensitive to pain often feel discomfort during the examination," the team wrote. "Although compression can reduce the radiation dose, improve image quality, and prevent motion artifacts, it will increase the discomfort of patients ... [For a CBCT exam], patients lie prone on the examination table, with the breast suspended through the opening of the ergonomically designed table without compression during the scan."
Li's group sought to compare women's experience of breast cancer screening using mammography and CBCT. The team conducted a study that included 409 women who underwent CBCT a week after a conventional mammography exam. The women were asked to evaluate the comfort of each exam using an 11-point rating scale, with lower scores translating to a more comfortable experience. Women were divided into different groups according to CBCT scan mode (with contrast or without), age, body mass index, and breast density.
Li's team found that, overall, women ranked the CBCT exam as more comfortable than mammography, in both noncontrast and contrast-enhanced groups, younger women, across all body mass indexes except those equal to or less than 18.5, and across breast tissue densities.
Mammography comfort score
CBCT comfort score
p-value
Scan modality
Nonconstrast
3
2
p < 0.05
Contrast
2
2
p < 0.05
Age
≤ 44
3
2
p < 0.05
45-59
2
2
p < 0.05
≥ 60
2
2
p = 0.543
Body mass index
< 18.5
2
2.5
p = 0.430
18.5-23.9
3
2
p < 0.05
24-27.9
2
2
p < 0.05
≥ 28
2
1
p = 0.002
Breast density
Fatty breast tissue
3
2
p < 0.05
Dense breast tissue
2
2
p < 0.05
"Based on the results of our study, the patient's comfort during the CBCT examination was shown to be statistically better than the patient's comfort during mammography," the team concluded. "There are relatively few studies that have shown effective methods to reduce the discomfort of mammography. Hence, it is necessary to utilize another breast imaging method with equal diagnostic efficiency and better comfort for women who are sensitive to pain."