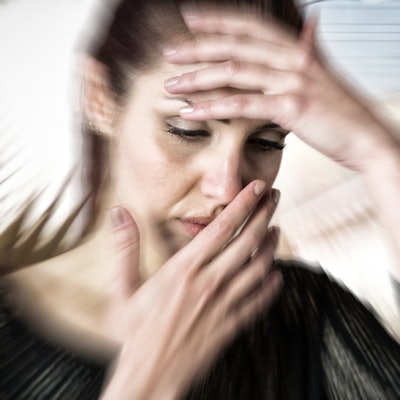 Seeking to eliminate a woman's anxiety over being recalled after breast screening is a worthy goal, but is it safe to actively drive down the recall rate? Researchers from Manchester addressed this question by analyzing why women were recalled after over 200,000 screening exams.
Radiographer Jennifer Birtchnell and consultant radiologist Dr. Gillian Hutchison, both from the Nightingale Centre, Manchester University National Health Service (NHS) Foundation Trust, U.K., conducted an in-depth evaluation of why women were recalled after more than 200,000 breast screening exams conducted over three years.
"Women attending for routine breast screening through the NHS BSP [Breast Screening Programme] are recalled for assessment if a mammographic abnormality is noticed at the time of reporting," they told delegates at the recent UK Imaging & Oncology Congress in Liverpool.
"Women may be also recalled for assessment due to clinical signs being mentioned at a time of screening, either by the woman reporting a new breast symptom, or the mammographer, noticing clinical signs such as a lump or skin changes," they added.
Despite normal mammograms, the majority of these women are recalled for assessment to rule out mammographically occult disease. At recall, imaging and clinical examination (with or without needle sampling) are performed.
Anecdotally, clinical recalls are not felt to yield a high cancer detection rate, explained Birtchnell and Hutchison. "Minimizing harm from screening is essential, and this includes unnecessary assessment," they pointed out.
Study goals under scrutiny
Their main aim was to find out whether the symptoms described by women can be dismissed without further assessment. They sought to identify the number of women clinically recalled to assessment from the Greater Manchester Breast Screening Service, identify the cancer detection rate in this population, and ascertain the reason for clinical recall and the subsequent results of assessment.
Birtchnell and Hutchison performed a retrospective review of all women clinically recalled to breast assessment between April 2015 and March 2018. Women with a clinical sign and corresponding mammographic abnormality were excluded. Pathology results for each biopsy case were reviewed, and images were subjected to peer review where appropriate.
A total of 204,654 women were screened, and of this group, 5,689 were recalled to assessment. Of these recalls, 174 (3%) were due to a clinical recall, of which 136 had lumps. Another 108 women were reassured and returned to routine screening with no abnormalities found at assessment. A further 63 were discharged with benign findings, while 10 core biopsies were performed and two women were diagnosed with breast malignancy. Both had subtle signs on mammography.
The reasons for recall included pain, a lump, eczema, nipple inversion, nipple discharge, skin tethering, and fibromyalgia. Among the abnormalities detected at assessment were malignancy, fibroadenoma, cyst, surgical changes, lipoma, unknown benign outcome, duct ectasia, oil cyst, implant rupture, burns, and longstanding benign lesion.
Cancer detection rate
Overall, the cancer detection rate in this sample was considerably lower than the NHS BSP target of 3.6 per 1,000 women, the researchers found.
"This work suggests that clinical recalls without additional demographic abnormality do not yield a sufficiently high cancer detection rate to justify their recall," they stated. "We could reduce numbers in assessment clinics staffed by a markedly dwindling workforce."
Looking to the future, collaboration with neighboring screening units is being pursued to evaluate this key finding with larger numbers.
At the Nightingale Centre, the multidisciplinary breast team includes 12 consultant breast radiologists to support the delivery of a modern and progressive symptomatic breast service, as well as supporting the Greater Manchester Breast Screening Service. The Nightingale Centre and Genesis Prevention Centre cost 14 million pounds (15.6 million euros) to build in 2007.