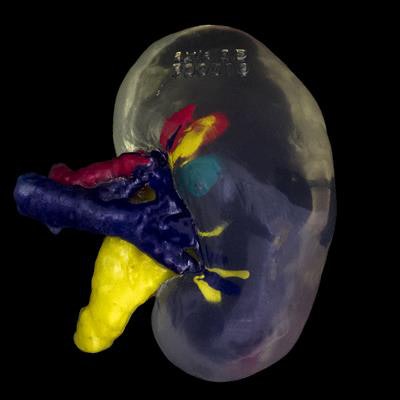 Surgeons in the U.K. collaborated with 3D printing firm Axial3D to create a patient-specific 3D-printed kidney model for use in both the preparation and completion of a kidney transplantation at Belfast City Hospital.
Using the 3D-printed kidney as a guide, the surgeons were able to plan the complex, two-part procedure. The surgery involved removal of a potentially cancerous cyst from a father's kidney and the same kidney's subsequent transplantation into his daughter, a patient with end-stage kidney disease.
Having the kidney model on hand allowed the surgeons to consider the best approach and the management of potential problems before the operation began, they said. Both the donor and recipient have recovered without incident.