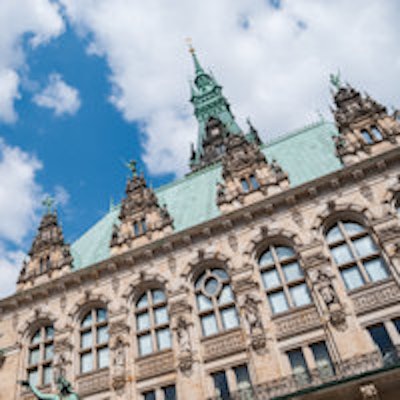 Ultrasound and MRI are good modalities for determining whether a patient's heart is pumping as it should, but diseases that cause the walls of the heart to lose their elasticity are less easy to recognize. This diastolic dysfunction can be diagnosed using elastography. This technique can complement ultrasound and MRI and help to provide more accurate diagnosis of heart disease.
Cardiologists have long known that there are two forms of cardiac insufficiency. In systolic insufficiency, the heart pumps less blood into the aorta than it normally would. Diastolic insufficiency occurs when the heart refills with blood. This is because the cardiac muscle has lost elasticity.
"We're seeing this form of insufficiency increasingly often," said Dr. Thomas Elgeti of the radiology clinic at Charité Universitätsmedizin Berlin. "We believe that it's caused by a diastolic issue in over half of patients."
Until now, diastolic insufficiency has been more difficult to diagnose using standardized methods than the systolic variety.
"There are a whole series of parameters that can be used to evaluate the stiffness and elasticity of the cardiac muscle in an ECG or MRI examination," he noted. "But they're indirect parameters, and they're not as clear-cut as they could be."
A more elegant solution is direct measurement of cardiac muscle elasticity using elastography, which has become established in recent years among patients with neurological and liver disease and is now being evaluated for cardiac problems. In one of the first such studies, Elgeti and his colleagues carried out elastography on 30 cardiac patients and 20 healthy control subjects, in addition to conventional MRI. He presented the results at the 96th German Radiology Congress (DRK) on 13 May.
Visible loss of elasticity
In magnetic resonance elastography (MRE), the cardiac muscle is exposed to low-frequency acoustic vibration, causing a mechanical change in the tissue that can be measured using MRE. This is known as shear-wave amplitude analysis: Basically, the lower the amplitude of the shear waves, the stiffer the cardiac muscle.
"We see these changes before the muscle changes anatomically," he emphasized. "This method allows us to take direct measurements of elasticity changes caused by diastolic insufficiency."
In the study, Elgeti and his team compared MRE measurements with those of echocardiography, the current standard diagnostic technique.
"We were able to define threshold values, and we also found a correlation between weakening of shear waves and the degree of diastolic dysfunction," he commented.
Could elastography complement ultrasound?
One drawback is that cardiac MRE is slower. It takes about 15 minutes longer than a conventional MRI examination, which is quite significant, but elastography does not have to be combined with MRI, according to Elgeti. It can be carried out as part of an ECG, which in most cases would be simpler in everyday clinical practice. Partly because of this, the team is now planning further studies to examine the potential of elastography in the context of ECG.
"Our aim is to expand the existing diagnostic techniques to diagnose diastolic insufficiency more accurately, and perhaps also a bit more reliably."
Editor's note: This article is an edited version of a translation of a report published in German online on 13 May 2015 by the German Radiological Society (DRG, Deutsche Röntgengesellschaft). Translation by Syntacta Translation & Interpreting. To read the original article, visit the DRG website.