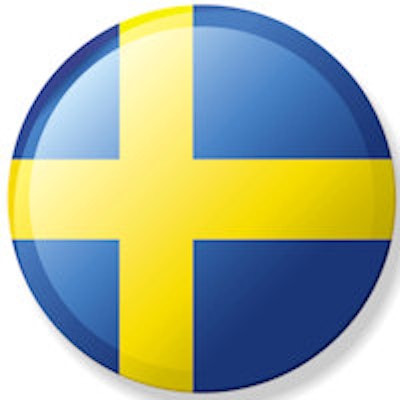 Swedish researchers believe that MRI could be the best imaging modality to screen people at high risk of pancreatic cancer, according to an 8 April study in JAMA Surgery. In a small study, they showed how using MRI to screen high-risk individuals found pancreatic lesions in 40% of patients.
Based on their findings, researchers from Karolinska Institute in Stockholm concluded that the use of MRI to screen individuals with a family history of pancreatic cancer "can reduce costs, increase availability, and guarantee the safety of the individuals under surveillance compared with protocols that are based on more aggressive methods [of screening]" (JAMA Surg, April 8, 2015).
A deadly cancer
Pancreatic cancer is the fourth-leading cause of cancer-related death in the U.S. and many Western countries, according to the study authors. In addition, previous studies have shown that patients with ductal adenocarcinoma face surgery approximately 30% of the time, and the five-year survival rate is less than 20%.
Pancreatic cancer is relatively uncommon in the general population, so population-based screening isn't considered cost-effective. However, there is general agreement that individuals at high risk, such as those with familial risk factors for the disease, ought to undergo some type of screening.
Still, there has been no consensus on the best modalities to use, with MRI, CT, endoscopic ultrasound, endoscopic retrograde cholangiopancreatography all potential tools. Karolinska has a great deal of experience in using MRI to screen for pancreatic disease and decided to share its experience in the article in JAMA Surgery, according to lead author Dr. Marco Del Chiaro, associate professor of surgery and head of Karolinska University Hospital's pancreatic surgery unit.
The facility uses MRI primarily for the diagnosis and follow-up of cystic tumors of the pancreas and chronic pancreatitis, as well as differentiating between chronic pancreatitis and cancer in limited cases. The hospital's protocols for cystic tumors of the pancreas are based on European guidelines published by Del Chiaro and colleagues in 2013 (Digestive and Liver Disease, September 2013, Vol. 45:9, pp. 703-711).
Why MRI?
"There are several reasons why we focused our attention on MRI for the surveillance of individuals at risk for pancreatic cancer," Del Chiaro wrote in an email to AuntMinnie.com. "First, MRI is not dangerous for a screening program in healthy individuals like the [people] who underwent surveillance. Our philosophy is to use a method that is safe."
Second, high-quality MRI is available in almost every European pancreas center. Del Chiaro also touted MRI's lack of radiation exposure for patients, unlike CT, and MRI seems to be much more suitable for long-term follow-up in young patients.
The researchers enrolled 40 patients (24 women, 16 men; mean age of 49.9 years) with an increased genetic risk for developing pancreatic cancer in the MRI-based surveillance program at Karolinska between January 2010 and January 2013. The mean length of follow-up was 12.9 months.
Individuals in the study had a tenfold higher risk for developing pancreatic cancer than the general population. They also had relatives who were treated for pancreatic cancer at the hospital, had a positive family history of pancreatic cancer, or had a genetically increased risk of pancreatic cancer and were referred from other Swedish centers or by their general practitioner.
All patients underwent MRI/MR cholangiopancreatography with secretin to detect and diagnose congenital, inflammatory, and abnormal tissue growth, as well as abnormalities of the pancreas. Every patient also underwent genetic testing for the most common gene mutations associated with familial pancreatic cancer: BRCA1, BRCA2, and p16.
In 38 cases (95%), the increased risk of pancreatic cancer was based on a family history of the disease, while two patients (5%) had one immediate relative with pancreatic ductal adenocarcinoma. Genetic testing revealed a p16 mutation in four patients (10%), while three patients (8%) had a BRCA2 mutation, and one patient (3%) had a BRCA1 mutation.
If no abnormalities were found, subjects were screened again one year later using the same modalities. Patients with an abnormal MRI finding received endoscopic ultrasound with or without fine-needle aspiration and/or a CT scan.
A six-month follow-up MRI scan was recommended for patients with nonspecific findings or if a tumor was found within the pancreatic ducts (known as intraductal papillary mucinous neoplasia), but no surgery was necessary.
Detection rates
The analysis of results confirmed that MRI discovered pancreatic lesions in 16 patients (40%). Of those cases, 14 patients (35%) had an intraductal papillary mucinous neoplasia, which could lead to invasive cancer, and two individuals (5%) had pancreatic ductal adenocarcinoma.
Five patients (13%) required surgery, while the remaining 35 participants (87%) were recommended for continued surveillance. In addition, positive pancreatic cancer results were more common in older subjects (58.6 years) than individuals with negative screening results (44.2 years).
Among patients with positive screening results, the median interval between the start of the screening and the detection of a pancreatic lesion was 6.2 months. A pancreatic lesion was detected right away in 12 patients (30%), while five people (13%) underwent surgery during the screening program.
The lesion detection rate of 40% was similar to previous research and "confirms that high-risk individuals have a higher tendency to develop premalignant precursor lesions," Del Chiaro and colleagues noted. "The observation that patients with a positive finding on screening were older than those with negative screening results confirms that in high-risk individuals, the risk for developing pancreatic lesions is age-related."
Based on the results, they concluded that the MRI-based protocol for the surveillance of individuals at risk for developing pancreatic cancer "seems to detect cancer or premalignant lesions with good accuracy."
They added that the exclusive use of MRI "can reduce costs, increase availability, and guarantee the safety of the individuals under surveillance compared with protocols that are based on more aggressive methods."
Del Chiaro and colleagues continue to follow the subjects in this study and have added more patients in the surveillance program.
"We expect to publish new data when the number of patients and the length of follow-up will be significant longer," he wrote.