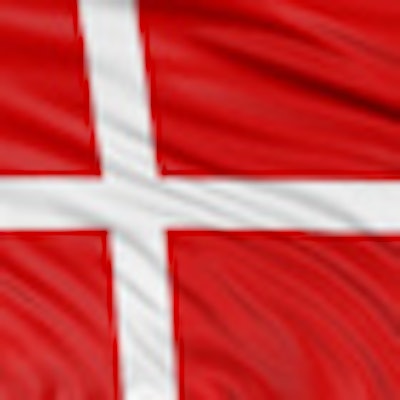 Implementing a national fast-track system in Denmark for patients with symptoms of cancer has reduced the start date of treatment by four weeks, according to a presentation made at the recent Multidisciplinary Head and Neck Cancer Symposium held in Phoenix, AZ.
Dr. Jorgen Johansen, PhD, of the Danish Head and Neck Cancer Group (DAHANCA), reported that increasing times for patients diagnosed with cancer in Denmark motivated the country's health department in 2008 to implement a fast-track priority system for all cancer patients. As a result of the program, treatment start dates have decreased from an average 69 days in 2002 to 41 days in 2010.
The program was implemented amid public concern that extended wait times could harm patients.
The fast-track program puts patients suspected of having cancer at a priority. Infrastructure changes include the establishment of a telephone hotline and also the elimination of paper-based referrals for electronic ones. A portion of all appointment slots are reserved for these patients. Multidisciplinary tumor boards and clinics meet twice a week to review cases.
Five specialist hospitals in Denmark treat head and neck cancers. A patient suspected of having a head and neck cancer has an ear/nose/throat exam, a biopsy, and an ultrasound of the neck on day one and two. A CT, MRI, or PET exam is performed on day three and four, along with a chest radiograph and a dental exam. On day five and six, the patient may have additional dental and gastrointestinal exams and is staged. On day seven, a tumor board meets with the patient to describe the treatment plan recommended.
Radiology departments at these hospitals reserve about 20% of their schedule for outpatient CT exam slots for suspected or diagnosed cancer patients, and a lesser percentage of the schedule for MRI exams, according to Johansen. If time is not utilized, radiology departments inform patients in the queue to have these exams, he said. No issues have been raised by the hospitals about the time reserved for cancer patients not being utilized, he noted.
Johansen reported on a study of 474 head and neck cancer patients who were treated at the five specialist hospitals in either 2002 or 2010 to analyze changes in treatment time and diagnostic test utilization. Patients treated in 2002 waited a median of 69 days from their first appointment until the beginning of treatment; in 2010, this was reduced to 41 days. The fast-track program was able to shave off four days during the diagnosis period, from 17 days in 2002 to 13 days in 2010.
The two-year comparison also showed significant increases in the use of diagnostic imaging tests. Almost 60% of the patients had a CT exam in 2010, compared with 21% in 2002. In 2010, 43% had an MRI exam, compared with 16% in 2002. The use of ultrasound almost doubled, from 19% in 2002 to 38% in 2010, and the use of PET scans more than tripled, from 6% to 21%.
In a press conference held Friday, 29 January, Johansen said it was too early to determine if the fast track to treatment had any effect on improving cancer recurrence or survival outcomes.