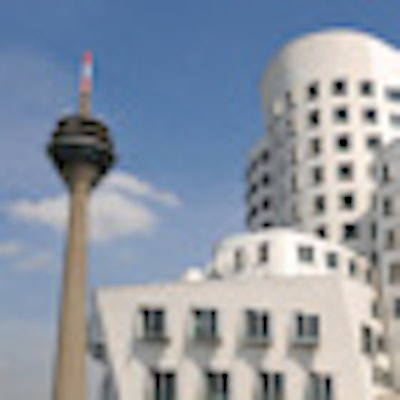 A 3D x-ray imaging system that moves around an operating table is being developed to provide vital images for complicated surgeries without interruptions. A proof of concept will be displayed for the first time at the Medica trade fair being held next week from 16 to 19 November in Düsseldorf, Germany.
This x-ray scanner, called Orbit, is currently in development at Germany's Fraunhofer Institute for Production Systems and Design Technology IPK, mobile C-arm developer Ziehm Imaging, and the Charité-Universitätsmedizin Berlin university hospital. Construction of an initial prototype is currently under way, with comprehensive testing to begin in 2012.
Orbit consists of three modules, a digital flat-panel detector recessed into the operating table, a maneuverable x-ray source fitted to an articulated bracket that can be attached to the operating room ceiling or mounted on a wheeled stand for mobile applications, and a mobile or wall-mounted display monitor.
The 3D images Orbit generates will enable surgeons to check the position of implants and fracture fragments to determine the relative positions of pieces of bone or to position implants with millimeter accuracy. Orbit also will not capture the artifacts seen in conventional C-arm-generated images, because the x-ray source and the flat-panel detector will not move in the same plane.
The biggest advantage of this system is expected to be time saved, according to Dr.-Ing. Erwin Keeve, director of the Berliner Zentrum für Mechatronische Medizintechnik, a center founded by the IPK and Charité. Keeve, who conducted the initial experiments of Orbit, said this device will eliminate the time spent bringing a C-arm into position, obtaining images, and then converting them into 3D format, a process that would take 15 minutes or more.
Orbit's developers anticipate the system will be commercially available in three to five years.
For more information about Medica 2011, click here.