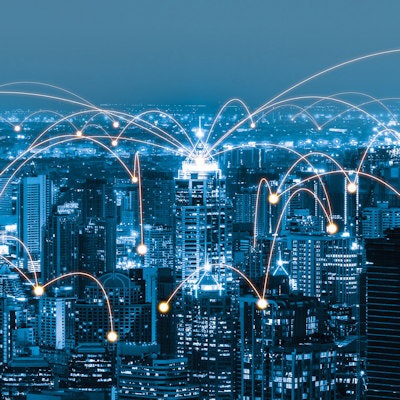 What are the hottest trends in artificial intelligence (AI) for thoracic radiology? We discussed this question with three key opinion leaders from Europe and the U.S. in the third and final webinar in our series on the intersection of AI and radiology.
Our guests for this webinar from 6 April included the following:
Dr. Mathias Prokop, PhD, professor of radiology and chair of medical imaging at Radboud University Medical Center in Nijmegen, the Netherlands. He is also president of the Dutch Society of Radiology (NVvR), and is an expert in body imaging and multislice CT. Since 2004, he has focused on the early detection of disease, especially lung screening and cardiac imaging and thoracic applications of machine learning.
Prof. Marie-Pierre Revel is head of radiology at Cochin Hospital, University of Paris. Her main area of expertise is thoracic imaging, particularly thoracic oncology and thromboembolic diseases, and she has worked on AI chest imaging applications. She is past president of the European Society of Thoracic Imaging (ESTI) and is head of the ESTI Lung Cancer Screening certification project, supported by the European Society of Radiology. She is involved in CASCADE, a lung cancer screening implementation study in France.
Imon Banerjee, PhD, is an associate faculty at the Mayo Clinic and at Arizona State University, and prior to that was an assistant professor at Emory University School of Medicine from 2019-2021. She also was an instructor with joint affiliation at the radiology and biomedical data science departments at Stanford University. Her research goal is to close the gap between human understanding of unstructured medical data (images and narratives) and computerized interpretability to create next-generation generalizable predictive modeling for clinical events.
Click on the link below to watch the video.