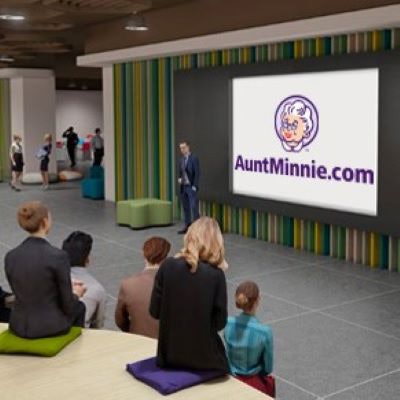 Radiology portal AuntMinnie.com has announced the speakers for its Fall 2020 Virtual Conference, "AI, Enterprise Imaging & Beyond." The conference will feature a lineup of radiology luminaries discussing major trends in artificial intelligence (AI) and enterprise imaging.
Scheduled for 22 and 23 September, the fall event is a follow-up to AuntMinnie.com's successful Spring 2020 Virtual Conference, which featured over 5,000 registrants. The schedule and list of speakers for the Fall 2020 Virtual Conference is below.
More details and registration for the Fall 2020 Virtual Conference are available now.
Tuesday, 22 September 2020
Can AI help radiology reinvent itself in a post-COVID world?
Dr. Eliot Siegel, University of Maryland, Baltimore VA Medical Center
The COVID-19 pandemic has forced radiology to find new ways to deliver care. How can artificial intelligence (AI) help with the transition? Dr. Eliot Siegel discusses how AI gives radiology the opportunity to reinvent itself in an era of growing consolidation and remote practice.
How AI can help fight the COVID-19 pandemic
Dr. Shinjini Kundu, PhD, Johns Hopkins University
The onset of the COVID-19 pandemic has forced radiology professionals to scramble to find new tools to help deal with the outbreak. The ability of artificial intelligence (AI) to rapidly analyze large volumes of data makes it an attractive solution to detect, contain, and treat COVID-19, according to Dr. Shinjini Kundu, PhD.
Changing the narrative about AI and radiologist jobs
Dr. Sonia Gupta
Is artificial intelligence (AI) really a threat to radiologists' jobs? It's a belief that's increasingly been discredited within radiology itself, but the myth continues to persist outside the field -- especially among medical students who are picking a specialty. Dr. Sonia Gupta offers solutions for changing the narrative.
Wednesday, 23 September 2020
The challenge of integrating AI with enterprise imaging
Michael Cannavo, Image Management Consultants
The rise of artificial intelligence (AI) in radiology has run smack into another emerging trend -- the growth of enterprise imaging in healthcare. What's the best way to integrate these two increasingly important technologies? Medical imaging consultant Michael Cannavo offers some perspective.
The future of AI in radiology: From research to the reading room
Dr. Curtis Langlotz, PhD, Stanford University
Artificial intelligence (AI) is an incredibly powerful tool for building algorithms that will transform the work of radiologists. Dr. Curtis Langlotz, PhD, will review the origins of AI and its applications to medical imaging, as well as show examples of real-world research that suggest how AI may change the practice of radiology. He will also review key shortcomings and challenges that may limit the application of AI to radiology.
Enterprise imaging in 2020
Dr. Cheryl Petersilge, Vidagos Advisors
Healthcare networks are increasingly turning to enterprise imaging to leverage their investment in digital image management and make medical images available to clinicians outside the radiology department. Dr. Cheryl Petersilge examines where the trend toward enterprise imaging stands today.