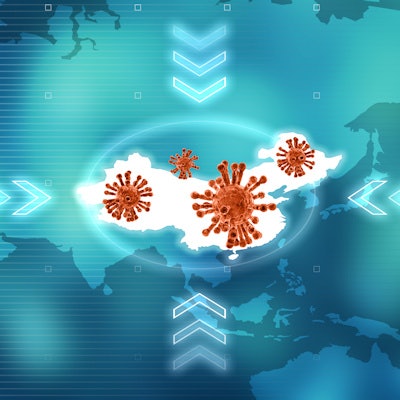 The European Society of Radiology (ESR) is asking attendees of next month's ECR not to become caught up in potential "hysteria" regarding the coronavirus disease (COVID-19) and to know the facts about it.
"On such topics, a certain hysteria often resonates in the media, which often presents itself differently with an objective view of the facts. ... Attention must be paid to adherence to basic hygienic behavior, the same as during the flu season, good hand hygiene and correct 'cough etiquette,' " said Prof. Michael Fuchsjäger, ESR first vice president and chair of the department of radiology at Medical University Graz, Austria, in a statement.
Currently, the risk of infection in Europe is generally low, according to the ESR. COVID-19 infections generally take a mild course, with more severe cases in older and immunocompromised people.
The society has scheduled a special session to discuss COVID-19 at ECR 2020 in Vienna. The event will feature radiologists, pulmonologists, epidemiologists, and virologists from Wuhan, China; Paris; Frankfurt, Germany; Munich; and Rome. The experts will have firsthand experience in imaging and treating patients infected with the novel coronavirus.
The lecture series is scheduled for 12 March from 17:45 to 18:45. Registration for the event is open through the ECR 2020 website.