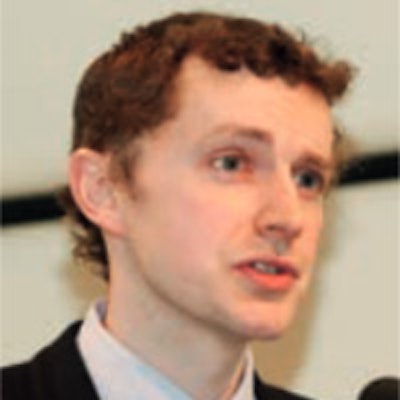 VIENNA - Deep concerns persist over the operator dependency of ultrasound elastography, judged on a heated discussion at the end of Sunday's Special Focus session about imaging of thyroid nodules.
"Strain elastography is a very operator-dependent technique because you have to apply compression," noted Dr. Kunwar Bhatia, from the department of imaging and interventional radiology at the Chinese University of Hong Kong, a member of the audience.
"Shear-wave elastography may be less operator-dependent because it gives you quantitative metric. However, we've just done some recent work and even with quantitative metric, it's still operator-dependent," he said, adding that in some recent studies involving more than 700 nodules, very poor results have been reported for strain elastography.
It's possible to vary the amount of compression that applied on the thyroid gland and alter the stiffness of the nodule, but operator dependency remains a big issue that needs to be addressed, he said from the floor. "How easy is it to perform? What was the learning curve like? How operator-consistent is it in your hands?" he asked the speakers.
"In strain elastography, because you are manually compressing and because the degree of compression alters the image, there's a learning curve," replied Dr. Andrew McQueen, a consultant radiologist at Freeman Hospital in Newcastle-upon-Tyne, U.K. "There's no doubt that your view of elastography changes as you increase your experience. It's not a case that you're simply passively observing; you are actually actively producing the image."
At Freeman, three operators deal with high volumes of patients, and one of them has handled far more cases than anybody else. "If you are an expert operator doing high volumes, there is good evidence this will lead to accurate results. The problems are due to variations between different observers," he said.
In his lecture, McQueen showed how B-mode ultrasound can identify key anatomic features and signs to predict malignancy accurately. He explained why specific findings of benignity with high negative predictive value should be left alone, technical factors are key considerations, and indeterminate nodules remain the challenge. Ultrasound elastography can measure and display tissue elasticity to assess lesion stiffness; so nodules are extremely likely to be benign, while hard nodules may be malignant, he concluded.
According to session moderator and opening speaker Dr. Steve Colley, a consultant head and neck radiologist at the Queen Elizabeth Hospital in Birmingham, U.K., it is important for radiologists involved in regular thyroid nodule ultrasound to develop an understanding of just how common thyroid nodules are, and of the relevant statistics relating to nodules, thyroid cancer, and the impact on overinvestigation of nodules -- both in terms of cost, patient anxiety, and morbidity.
"We clearly need to be familiar with the ultrasound features of thyroid nodules, namely the appearances of benign 'leave me alone' nodules, appearances that strongly suggest malignancy, which nodules we can't classify, and what are the various guidelines regarding management of these nodules," he said. "As radiologists, we also need to be clear in our minds about the importance of our own reports and images, in order to set us at the forefront of thyroid imaging."
Incidental thyroid nodules carry a massive potential cost to hospitals, yet the majority of these are benign. Focal fludeoxyglucose (FDG) activity on PET/CT, however, has high associated malignancy rates and should be followed up in the absence of disseminated malignancy, Colley remarked.
The final presenter, Dr. Francisco Campoy, a consultant radiologist from Valme University Hospital in Seville, Spain, spoke about fine-needle biopsy (FNB) of the thyroid nodule.
He emphasized that FNB is indicated according to the nodule ultrasound findings, the relevant guidelines, and multidisciplinary team discussion. Begin with nonaspiration, and if the needle does not stain, change to aspiration until the needle stains, he recommended. The aim is to stain the needle, and you should properly smear the sample in the slide glasses. Cytological classifications from the Bethesda group should be used to determine the management of the nodule. After a second nondiagnostic FNB, the next step will depend on nodule size, ultrasound findings, clinical history, and multidisciplinary discussion.
Originally published in ECR Today on 10 March 2014.
Copyright © 2014 European Society of Radiology