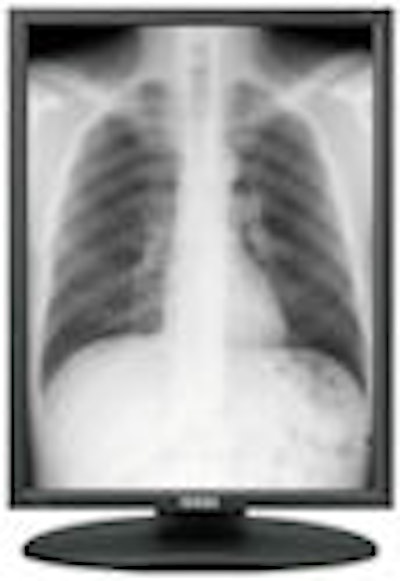 The new MS31i2 display. Image courtesy of Totoku.
Japanese display provider
Totoku
of Tokyo has launched a new monochrome medical display at this year's European Congress of Radiology (ECR) in Vienna, the company announced.
MS31i2 is 21.3 inches with a 9-mega independent subpixel drive and is ideal for computed radiography, digital radiography, and CT images, according to Totoku. The unit is the third model Totoku has added to its independent subpixel drive (ISD) line of products. The company's ISD technology enhances image detail, Totoku said. The new display includes antireflection coating for filmlike black, improved sharpness and image quality, and luminance uniformity control features.
In other Totoku news, the company plans to highlight its collaboration with Rogan-Delft of Veenendaal, Netherlands: Rogan-Delft's View-Pro X, a general diagnostic, orthopedic, and mammography viewer, has been incorporated with Totoku's ISD technology.
Related Reading
Totoku launches MS21i2 display, October 3, 2008
Totoku introduces new display, July 23, 2008
Matrox teams with Totoku Europe, April 9, 2008
Apple, Totoku, Osirix partner on digital mammo workstation, March 5, 2008
Totoku launches high-luminance monitors, February 7, 2008
Copyright © 2009 AuntMinnie.com