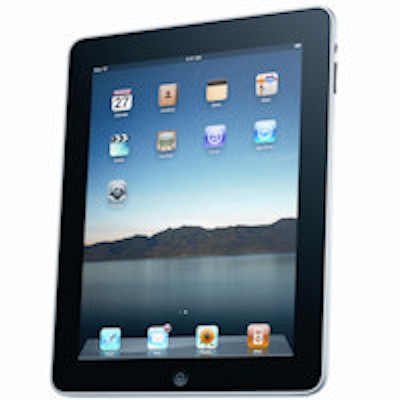 Candidates now have a new tool to help prepare for the U.K. Royal College of Radiologists' (RCR) Final FRCR (Part A) Exam. The British Institute of Radiology (BIR) recently released Imaging Single Best Answer (SBA), a mobile app that provides 75 questions and answers for each of the six exam modules.
AuntMinnieEurope.com interviewed the BIR's head of publications, Sophia Anderton, to learn more about the app, which is available for both iOS and Android devices.
AuntMinnieEurope: What inspired the BIR to create this app? What problem does it solve?
Anderton: We were developing a radiology revision questions and answer book and thought that the content would lend itself really well to an interactive app. Following discussions with the BIR's Young Professionals and Trainee Committee, we realized a single best-answer format met the needs of our target market. The app allows radiology trainees/residents and anyone looking to refresh their knowledge in diagnostic imaging to test themselves on the go in an easy-to-use, portable, and timed format.
Did the BIR develop this app on its own or did you work with a developer?
We worked with a highly-skilled app development company based in the U.K., called Apadmi. Their vast experience and design expertise have created a highly functional app with sleek design.
Who is the target audience for your app and how do you envision that it will be used?
The target audience is anybody training to become a radiologist/undertaking specialty training in radiology.
What are the app's most important features?
The most important feature of this app is the bank of 450 peer-reviewed, high-quality questions, answers, and explanations with references, covering all modalities and body systems. The short practice test functionality with immediate feedback or the timed mock exam mode allow the user flexibility in how they revise.
How many users do you currently have for the app?
Launched at the start of November, this is the BIR's first app, which is already proving popular and we've seen downloads internationally.
What are your future plans for the app? Any new features or content in the works?
We're excited to see how the radiology community responds to it and we're looking into other radiology learning resources/exams for future products.
Has the BIR developed any other apps or plan to?
We're currently looking at our digital strategy for the next few years to see what we can offer to best serve the needs of the medical imaging community.
iOS users can download Imaging SBA from the iTunes Store , while those with Android devices can get their version from Google Play.