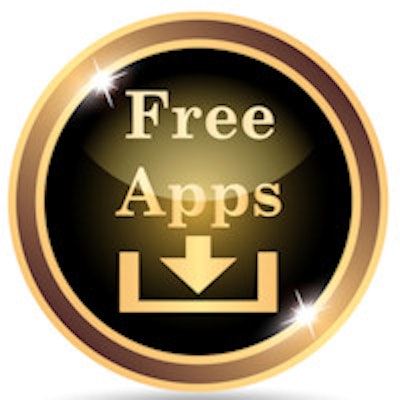 A team of radiologists and cancer specialists has developed a free mobile phone application to help physicians determine the level of treatment and prognosis for cancer patients. It is "almost like a peripheral brain," said Dr. May Abdel-Wahab of the International Atomic Energy Agency (IAEA), noting the interactive tool can help stage cancer accurately and rapidly.
Launched on 16 September by the IAEA in Vienna, the TNM Cancer Staging App aims to put the tumor, node, metastasis (TNM) classification of malignant tumors, one of the most widely used cancer staging systems, at a doctor's fingertips. It is based on the Cancer Staging Manual developed by the American Joint Committee on Cancer (AJCC).
Developers say the app has particular value for physicians working in areas where there is limited access to medical resources and multidisciplinary care. Its contents are fully downloadable on mobile devices, an additional advantage in places where Internet access is patchy.
The program provides "an objective assessment of the correct stage, and having the correct stage allows you to make the right choice for treatment," said Dr. Ravi Kashyap, a radiologist at the IAEA who was part of the development team.
The developers also believe the resource will help coordinate communication between radiologists, surgeons, oncologists, and others involved in patient care.
The TNM app lists some 65 cancer types, and clicking on one leads to a menu of questions related to tumor size, the scale of the lymph node spread, and whether it has begun to metastasize. It also provides prompts to other staging systems such as FIGO (Fédération Internationale de Gynécologie et d'Obstétrique), which is used in the evaluation of gynecological cancer.
The rollout comes at a time of surging cancer rates worldwide. Some 14 million people are diagnosed with malignancies each year, and another 8.2 million people die of cancer complications. The World Health Organization (WHO) estimates that new cases will rise 70% over the next 20 years.
Tool for medical students
In addition to the staging app's clinical potential, Kashyap sees it as a resource for medical students. "We feel that this tool will improve the quality of education, quality of practice, and the quality of patient care," he told AuntMinnieEurope.com in an interview.
Currently, the app is only available in English, and doctors acknowledge this will limit its efficacy in some developing countries, where the resource could be especially useful.
The app was developed by the atomic agency's health division, headed by radiation oncologist Abdel-Wahab, along with three radiologists -- Drs. Palak Popat, Nilesh Sable, and Meenakshi Thakur -- at the Tata Memorial Center, a cancer care and research facility in Mumbai, India. The developers say updates will coincide with changes to the AJCC manual, and when downloaded it is 4 MB in size. It is available free of charge for Apple and Android devices.
IAEA officials say it is most likely the only downloadable smartphone app of its kind, although staging information is available through Internet sites. And they say privacy concerns are not an issue, because no personal information is entered into the app.