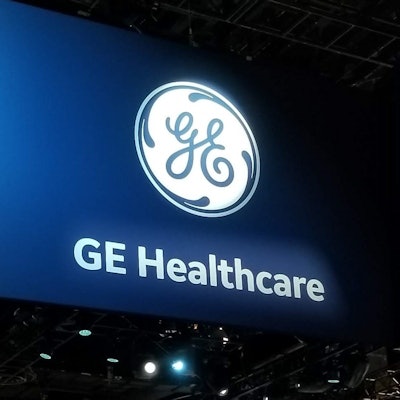 Researchers at Karolinska Institute in Sweden have begun clinical evaluations of a photon-counting CT scanner based on technology from GE Healthcare.
In a 17 November press release, GE said that Karolinska and MedTechLabs have begun clinical evaluations of a photon-counting CT scanner based on GE's "Deep Silicon" CT detectors. The company believes the technology has the potential to deliver "outstanding" spatial resolution without compromising photon count rate or spectral resolution.
Photon-counting CT is believed to be the next major advance in CT instrumentation. By counting individual photons as they pass through patients, the technology has the potential to provide better image quality at a lower radiation dose, while opening up new clinical applications for CT. The U.S. Food and Drug Administration in September cleared the first commercial photon-counting CT scanner, Naeotom Alpha, from Siemens Healthineers.
GE in 2020 made a major investment in the future of photon-counting CT by acquiring Prismatic Sensors, a Stockholm-based developer of the technology using silicon. GE believes that silicon has a number of advantages over other CT detector materials, including its purity, abundance, and ease of manufacturing.
One of the problems with silicon, however, is its relatively low atomic number, which creates challenges in stopping and acquiring a sufficient number of x-ray photons. But GE's Deep Silicon design is able to absorb very-high-energy photons at a fast enough rate to count "hundreds of millions" of CT photons per second, which will result in crisper images than conventional scanners, according to the company.
The Karolinska and MedTechLabs plan to test and optimize GE's photon-counting CT technology by comparing images obtained with the silicon-based system to those acquired using a standard CT scanner. The work will also provide data to optimize image processing. Future studies are then planned with a larger number of patients.