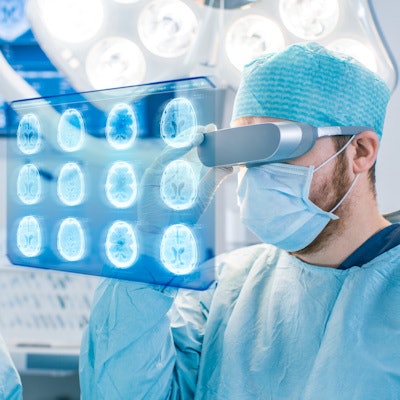 A Chinese startup is moving toward the launch of an augmented reality headset that will help surgeons better use medical imaging data during procedures.
Hyper Vision's Hypervue Headset superimposes medical data onto the surgeon's display monitor, translating 2D medical images into 3D images, the company said. It features a hands-free interface and is compatible with all surgical tools.
The headset could also be used to educate junior surgeons, according to Hyper Vision.