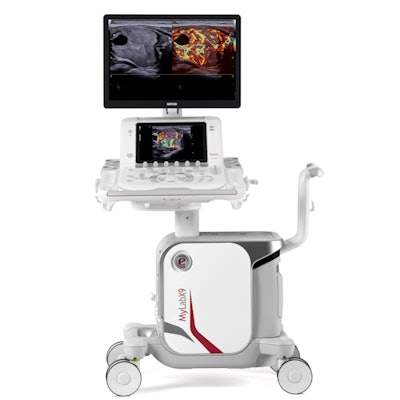 Ultrasound vendor Esaote has launched a new scanner, MyLab X9, that includes support for breast, liver, urology, and musculoskeletal imaging.
MyLab X9 is based on the company's Advanced X Ultra technology and includes BreastNav MRI for fusion imaging of ultrasound and MRI images. It also features the company's UroFusion image fusion for prostate biopsies and ultrasound-guided treatments, and it can be used for liver disease diagnosis and staging as well as for musculoskeletal, sports medicine, and rheumatology applications, the company said.
MyLab X9 includes a 24-inch Barco Eonis monitor, Esaote's iQProbe probes, and its eStreaming software for sharing clinical images.