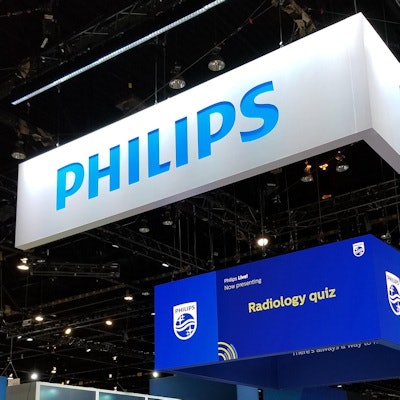 Royal Philips, the parent company of Philips Healthcare, is increasing production of products used to help diagnose and manage COVID-19 cases.
Philips is ramping up production of hospital ventilators as a first priority, aiming to achieve a fourfold increase by the third quarter of 2020. The company plans to prioritize several other products relevant to addressing the pandemic, including CT, mobile x-ray, and ultrasound scanners, as well as various telehealth solutions for monitoring patients and connecting caregivers with patients at home.
In other news, Philips said it has now completed 50.3% of a 1.5 billion euro share buyback program initiated in January 2019.