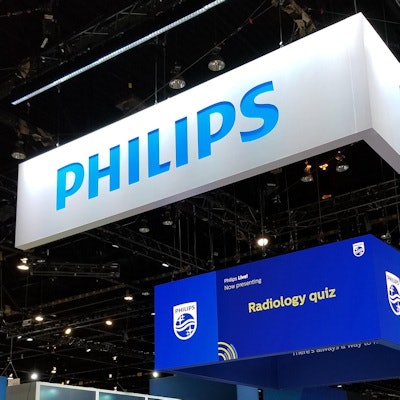 Royal Philips, the parent company of Philips Healthcare, and German hospital network Paracelsus Clinic have agreed to an eight-year partnership focused on modernizing the clinic's medical imaging systems.
Paracelsus Clinic operates private hospitals in 22 locations throughout the country, with its headquarters based in Osnabrück.
As the hospital network's exclusive supplier, Philips will provide hospitals with a tailor-made set of imaging systems -- including CT, MRI, x-ray, and ultrasound -- along with management, replacement, and training of hospital employees, according to the organizations. Philips said it will also be responsible for servicing the imaging technology of third-party systems already installed throughout the network.
The partnership entails the installation of Philips' IntelliSpace Discovery artificial intelligence (AI) software platform, which Paracelsus plans to use to advance research into improving clinical care for patients with neurodegenerative diseases. Philips and Paracelsus have also initiated a project on optimizing ultrasound imaging and improving ultrasound probe compatibility.