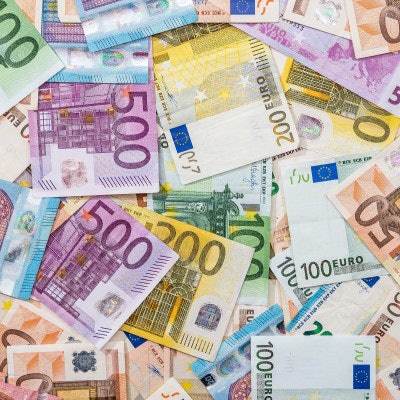 Contrast manufacturer Bracco Imaging is moving ahead with its plan to acquire molecular imaging company Blue Earth Diagnostics for over 390 million euros, with an additional closing adjustment estimated at 22 million euros. The deal is likely to be completed in the autumn.
Plans are to keep the Blue Earth Diagnostics name on its products and retain the current management team, which includes CEO Jonathan Allis, PhD, who was instrumental in founding the company in 2014 with other researchers from GE Healthcare.
The goal of the Oxford, U.K.-based company at that time was to work with Emory University and GE to develop fluciclovine, a PET radiopharmaceutical to detect and assess recurrent prostate cancer based on elevated prostate-specific antigen (PSA) levels following prior treatment. The efforts paid off in May 2016, when the U.S. Food and Drug Administration (FDA) approved fluciclovine, which Blue Earth began to market as Axumin. The PET radiopharmaceutical also currently is available in the European Union.
"The acquisition of Blue Earth Diagnostics by Bracco Imaging is a validation of the proven success of Axumin in prostate cancer, its potential uses beyond prostate cancer, and the [prostate-specific membrane antigen] pipeline under development," Allis said in a statement. "Bracco Imaging's global footprint and clinical research and marketing support will enable us to further leverage our high-value platform for innovative radiopharmaceuticals to inform clinical management and guide care for cancer patients around the world."
Since its inception, Blue Earth Diagnostics has grown to approximately 100 employees and is expected to generate revenues of 124 million euros in 2019, primarily in the U.S.
Bracco Imaging's portfolio includes products for x-ray, CT, interventional radiology, and cardiac catheterization, as well as contrast materials for MRI and ultrasound and radiotracers for nuclear medicine. The company operates in more than 100 markets worldwide through subsidiaries, joint ventures, licenses, and distribution partnership agreements in Brazil, China, Europe, Japan, Mexico, North America, and South Korea.
"Blue Earth Diagnostics' innovative products and pipeline will significantly enhance Bracco Imaging's portfolio in precision medicine and personalized diagnostics, while expanding our range of nuclear oncology imaging solutions in the Urology segment and other specialties," said Bracco Imaging CEO Fulvio Renoldi Bracco in a statement.