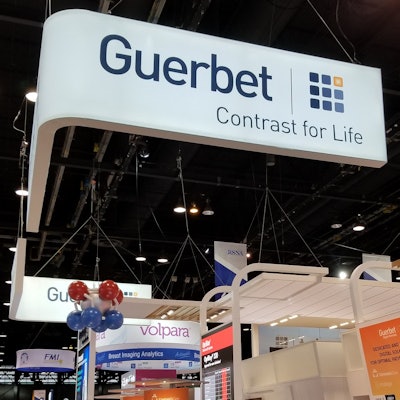 Contrast developer Guerbet has received approval for new indications of its Lipiodol Ultra Fluid contrast agent in Switzerland and India for use in the treatment of intermediate-stage hepatocellular carcinoma (HCC).
Lipiodol Ultra Fluid has been approved for the chemoembolization (cTACE) of intermediate-stage HCC tumors in adults. cTACE is a minimally invasive procedure that consists of mixing Lipiodol Ultra Fluid with an anticancer drug. The mixture is injected trans-arterially in the liver as a locoregional targeted chemotherapy for unresectable liver tumors, with Lipiodol Ultra Fluid acting as a contrast agent, a drug-eluting vehicle, and a dual arterio-portal transient embolic.
The cTACE indication has already been approved for Lipiodol Ultra Fluid in several other countries in the Europe, Middle East, and Africa (EMEA) region.