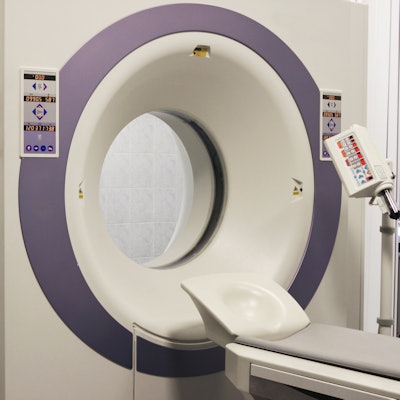 Oxipit will deploy its latest AI quality assurance tool for CT pulmonary embolism (PE) at the Leiden University Medical Center (LUMC) in the Netherlands, expanding cooperation between the two entities.
This latest deployment was facilitated through the radiology imaging product by Sectra and its integration capabilities. The medical center is already using the full suite of Oxipit AI products, including quality assurance tools for other modalities.
Oxipit said that CT PE Quality helps reduce the number of missed findings in CT chest angiography studies. The application is currently used in research capacity at LUMC.
CT PE Quality follows an "AI as a second reader" approach. After a radiologist report is submitted, CT PE Quality checks the report against its own findings. If potential missed findings are identified, the study is flagged for a secondary radiologist review and an automated notification is then sent to the reporting radiologist to check the study.