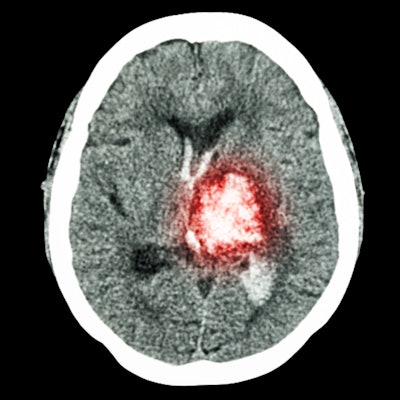 Medical imaging artificial intelligence (AI) company Avicenna.AI announced it has received CE Mark clearance for its Cina Aspects AI tool for assessing the severity of a stroke from brain CT scans.
Cina Aspects automatically processes noncontrast CT scans to assist radiologists within their existing systems and workflow. The tool uses a topographic scoring system to quantify the severity of a stroke from a CT scan of the brain.
The software divides the brain territory affected by a stroke into 10 areas of interest and provides a score between 0 and 10, where 10 is normal and 0 indicates widespread ischemic damage throughout the affected area, according to a press release.
Avicenna received 510(k) clearance from the U.S. Food and Drug Administration last year for Cina Head, an AI solution for neurovascular emergencies.