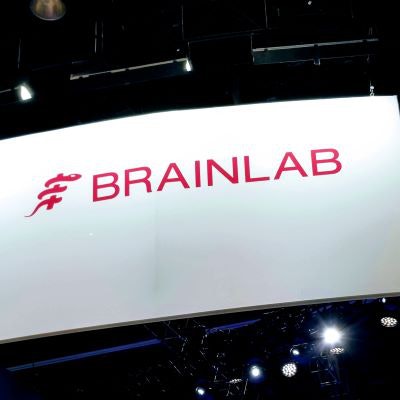 Image-guided therapy firm Brainlab has purchased radiology software developer Mint Medical in a deal aimed at broadening its oncology offerings and making radiology reports more automated and data-driven.
Heidelberg, Germany-based Mint has developed software that's used by radiologists for reading images and producing reports in both routine clinical use and research applications. The software facilitates a standardized interpretation process and the creation of context-driven structured reports, according to the company.
For Brainlab, the purchase will enhance its oncology software suite by enabling access to more detailed, structured, and clinically relevant information for the treatment planning process, according to the vendor. Standardized radiology reports will be available during tumor board meetings to support discussion on patient-specific treatment decisions. After treatment, a systematic response assessment that integrates data from oncology and radiology will enhance the follow-up process, Brainlab said.
The firm said that structured radiological reports will also enable software-driven comparisons in other subspecialties such as spine surgery. Independent validation by multiple experts could be performed for quality assurance or during a clinical trial, Brainlab said.
Mint's customers will also benefit from the acquisition by gaining access to Brainlab technology, according to Brainlab. For example, current Mint clinical users will be able to link data across multiple oncological subspecialties, such as clinical oncology, surgical oncology, and radiotherapy, according to the vendors.
What's more, integration of patient-reported outcomes measures by Brainlab company VisionTree will provide additional longitudinal data for analysis, Brainlab and Mint said.
The company is also planning to incorporate more automation into the Mint reporting process, including the capability to extract preexisting data and prefill certain fields in the structured clinical forms.
To more efficiently link image data with the structured reporting templates, Brainlab will also provide its anatomical mapping technology and context-based artificial intelligence (AI) algorithms to automatically extract information from images, according to the vendor. Brainlab said that its experience in integration with standards and within hospital information systems will also be beneficial to Mint's radiology clients.
As for Mint's clinical trial users, Brainlab believes they will get value from its cloud computing, image data analysis technology, and patient-reported outcome measures. The companies said they will also seek to improve the technological infrastructure for managing clinical trials and large-scale registries.
Terms of the acquisition were not disclosed.