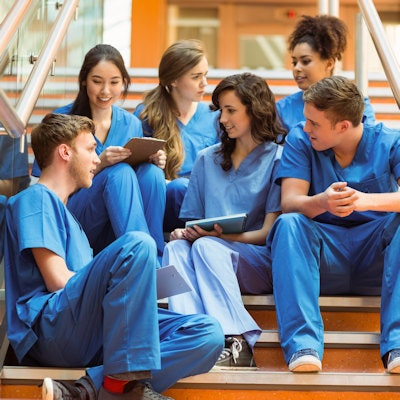 The U.K. Royal College of Radiologists (RCR) has published new curricula for clinical and interventional radiology.
The new curricula reflect the General Medical Council's Excellence by Design standards for postgraduate curricula. Instead of the extensive and granular lists of knowledge, skills, and behaviors used in the old curricula, the new versions feature concise outcomes and tables that show the presentations, conditions, and procedures in which clinical and interventional radiologists need to be proficient, according to the RCR.
To ensure that all radiologists can meet changing patient and service needs, the curricula include a requirement to maintain general radiology skills alongside special interest or subspecialty practice, according to the college. In addition, a requirement has also been added for trainees to embrace and evaluate emerging techniques and technologies such as artificial intelligence (AI) and hybrid imaging.
The RCR said that all trainees will transfer to the new curricula by August 2020, except for those who are due to achieve their certificate of completion of training before September 2021.