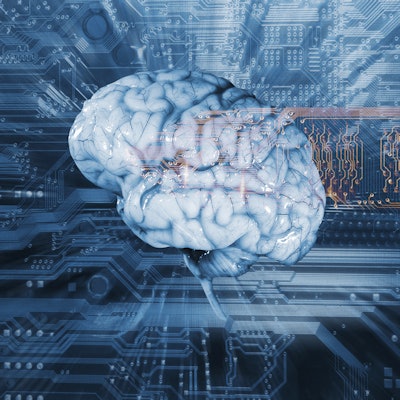 GE Healthcare has partnered with Fujitsu Australia, Macquarie University, and Macquarie Medical Imaging to develop artificial intelligence (AI) algorithms that can help clinicians diagnose and monitor brain aneurysms on CT scans.
For the project, researchers from the various institutions will apply Fujitsu's AI technology to brain CT scans acquired using GE's Revolution CT scanners. Their aim is to develop an AI algorithm that can detect possible aneurysms and track them over time, including in highly vascular areas of the brain such as the circle of Willis, according to the organizations.
An AI assistant capable of automatically flagging potential aneurysms can help address the issue of rapid and accurate diagnosis of brain aneurysms and make a huge difference in patient care, noted Dr. John Magnussen, a radiologist from Macquarie Medical Imaging, in a statement.
The research collective has secured a $2.1 million Australian ($1.4 million U.S.) grant from the Australian Department of Industry, Innovation, and Science.