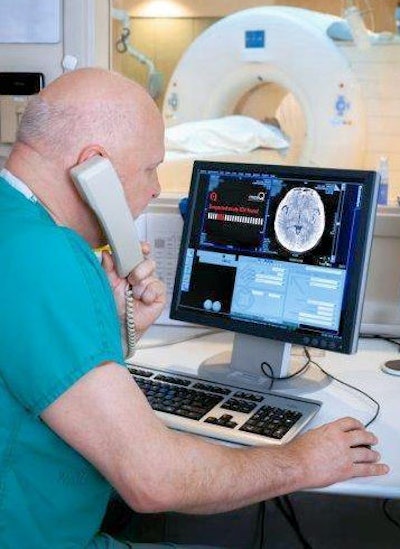 Artificial intelligence (AI) software developer MaxQ AI has announced the upcoming release of Accipio Ax, the second component of its Accipio digital platform for detecting intracranial hemorrhage (ICH) on CT scans.
Accipio Ax offers several new tools to support the clinical assessment of ICH on adult noncontrast head CT scans, including a tool called SliceMap that directs clinicians to CT slices suspicious for ICH -- allowing them to examine the slices without having to leave the PACS viewer.
The Accipio digital platform has received U.S. Food and Drug Administration (FDA) 510(k) clearance and the CE Mark. MaxQ AI is showing the full series of Accipio software at the 2019 American Society of Neuroradiology (ASNR) meeting in Boston.