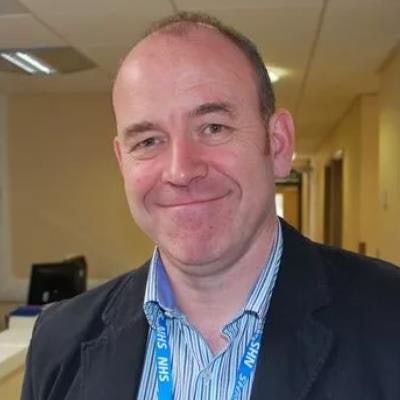 Build strong relationships with clinical colleagues, never compromise on standards, and keep a list of colleagues who will listen and offer sound advice. Those are among the tips from training expert Dr. John Curtis.
Curtis is a past president of the British Society of Emergency Radiology, and he has been involved in medical education at undergraduate and postgraduate levels for many years. He won the Royal College of Radiologists (RCR) Junior Radiologists Forum Trainer of the Year award twice, both in 2021 and in 2014, and he received the RCR Gold medal in 2017.
In a recent 32-minute RadCast episode, Curtis gave the following 10 tips:
Underpromise, overdeliver.
Seek a trustworthy, emotionally intelligent mentor.
Don't be afraid to declare your limitations -- ask colleagues, radiographers, and even trainees if you have any doubts or queries.
Don't take on too much, too soon.
Do what you like -- and make sure you like what you do.
Develop strong relationships with your clinical colleagues. It is often these colleagues who realize your true worth.
Teach the trainees -- they will never forget the time and expertise you give them (this also applies to clinical colleagues). Remember the motto that "medical education = saving lives in slow motion."
Never compromise on your standards and if asked for a "quick" opinion, always provide that opinion as if you were issuing a formal report.
Have a list of colleagues (not necessarily within your own department) who will listen to you, keep matters confidential, offer sound advice in cases of conflict, doubts, confidence and for second opinions. These colleagues can be specialty specific radiologists, any radiologist, clinicians, or colleagues outside your hospital group.
Be kind to others and to yourself.
Make sure you enjoy your job, urges Curtis, who was RadCast's first ever guest when it launched its podcast series back in 2018.
Curtis became a consultant radiologist at Aintree University Hospital, Liverpool, in 1997, and held that post until his retirement in late 2021. It's essential never to give a diagnostic opinion until you've carefully studied all the evidence, he told RadCast presenters Dr. Uzoma Nnajiuba and Dr. Jamie Howie.
Curtis recounted the case of a female patient with secondary cannonball metastases to the lung, which are usually associated with disseminated malignancy and poor prognosis. After a biopsy, they were found to be benign, and 20 years later, the woman is still alive and well.
Nnajiuba asked Curtis if he had any career regrets. He said his only "mild regret" was that he never made it to RSNA; the only year that he received the invitation and funding to make the trip to Chicago, he chose instead to stay in the U.K. for a farewell concert by Fleetwood Mac -- but it turned out the band ended up making several additional farewell tours.
Curtis was head of school at the Mersey School of Radiology from 2008 to 2017 and was training programme director for ST5-6 in the HEENW School of Radiology until his retirement. He was also the founder of the Aintree Fellowship of the RCR (FRCR) revision courses, which have been running since 2002, and in 2017 he helped to create RadiologyMasters.com, an online education platform.
Since the start of the pandemic, Curtis has given free web-based tutorials in which he reviews radiology cases randomly selected from his extensive archive of 4,000 cases. Each session typically attracts between 250 and 600 people, many of whom come from the Middle East, India, Pakistan, and Egypt, he said.
In February 2023, the RadCast team won the EuroMinnie award for Scientific Paper or Podcast of the Year for their interview with ECR 2023 President Prof. Adrian Brady.
To listen to this award-winning podcast and others, including the latest episode with Dr. Curtis, check out the full collection here: podcasters.spotify.com/pod/show/radcast.