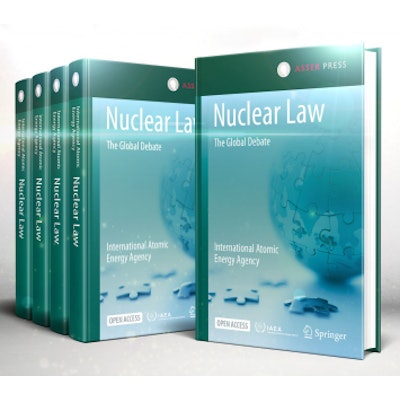 The International Atomic Energy Agency (IAEA) has published a free e-book about nuclear law, including sections on nuclear safety.
It is a compilation of essays from scholars, policymakers, and scientists that address current and emerging issues in nuclear law and focus on nuclear safety, security, safeguards, and civil liability for nuclear damage.
Authors discuss the origins of legal instruments and practices in the areas of nuclear safety and emergency response, as well as the IAEA's mandate in nuclear verification. Others consider how liability could be established in a court of law in cases of radiation exposure and how to strengthen the global nuclear liability regime.
Hard copies of the book will be given out at the agency's First International Conference on Nuclear Law: The Global Debate (ICML2022), which is being held in Vienna from 25 to 29 April.
Full details are available on the IAEA website.