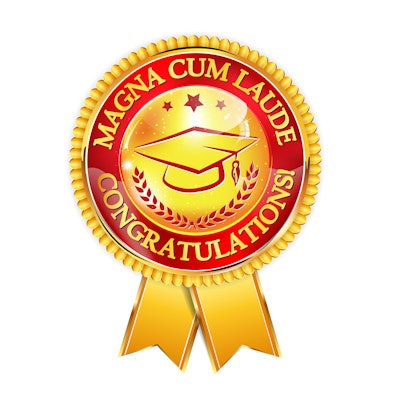 Zero echo-time imaging can now be used to complement -- or even replace -- radiographs and CT in many traumatic, inflammatory/rheumatological, and oncologic musculoskeletal conditions on MRI, magna cum laude award-winning researchers from Turkey reported at RSNA 2021.
"Measurements for critical shoulder angle and alpha angle can be reliably made with zero echo-time imaging, obviating the need for radiographs or CT," noted Prof. Dr. Üstün Aydıngöz, Dr. Adalet Elçin Yildiz, and Dr. Fatma Bilge Ergen from the department of radiology at Hacettepe University School of Medicine, Ankara, Turkey.
"It's like a miracle -- yet it's not!" they added. "Just by clicking a button on your keyboard, you can achieve grayscale inversion (black-to-white and vice versa) of radiological images."
Using the technique, proton-density fast-spin echo MR images can be inverted to obtain radiograph- and CT-like bone images. This provides enhanced cortical bone versus soft-tissue contrast in MRI.
Clinical applications
Generally, all applications with a focus on tissues and structures with very short T2 values (i.e., less than 1 msec), which typically are considered MR invisible, can potentially benefit from using zero echo-time imaging. The aim is to better visualize tissues, such as bone, with the shortest T2 values.
"As an extra feature to the already superior soft-tissue detail MRI provides, zero echo-time imaging bone sequence enables efficient and ionizing radiation-free evaluation of calcified structures," the authors stated. "The 'silent' scan is an extra benefit for patient comfort."
In suspected cases of distal clavicle osteolysis, zero echo-time imaging clearly depicts the osseous resorption, they continued. Distal clavicle osteolysis can be either post-traumatic (usually months after an episode of overt trauma) or atraumatic (overuse injury). A distal clavicular subchondral stress fracture may or may not be identified.
In the assessment of femoral head-neck junction morphology, zero echo-time imaging can eliminate the need for an additional CT scan. Regardless of MRI, many orthopedic specialists request CT for alpha angle measurement and hip joint morphometry, but MRI with zero echo-time imaging can avoid this examination, the researchers pointed out.
Zero echo-time imaging can also help to characterize tumors on MRI. For instance, by depicting areas with osteoid matrix, it helped the team to select regions of interest for better characterization of diffusion-weighted imaging properties in a 16‑year‑old who was diagnosed with periosteal osteosarcoma.
What still needs to be done?
These two important challenges remain, however:
Pitfalls from postsurgical and hemosiderin-related susceptibility artifacts may be encountered. Hemosiderin deposition may mimic ossification, but this can be clarified with cross-examination on other MRI sequences or radiographs.
Despite ongoing improvements, the spatial resolution of zero echo-time imaging is still inferior to that of CT. Currently, the typical resolution of the technique is about 0.8 to 1.2 mm isotropic.
The signal is acquired immediately after applying the radiofrequency pulse resulting in near-zero echo times, according to radiopaedia.org. After initial data readout gradient spoiling, adjustment and settling are rapidly performed, followed by the next radiofrequency pulse with very short repetition times.
Preliminary results show superior depiction of lung tissue compared with standard MRI sequences, the website notes.
The poster by Aydıngöz and colleagues was one of 24 RSNA 2021 exhibits that received a magna cum laude. For the full list, go to the RSNA 2021 daily bulletin.