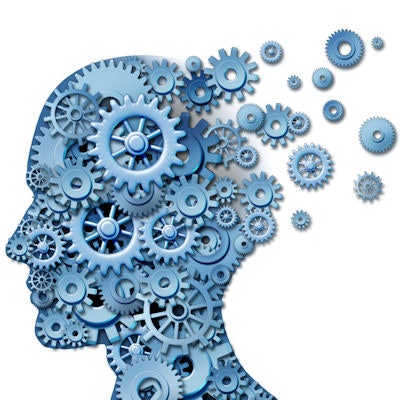 Baseline MRI exam findings in patients with early-onset Alzheimer's disease can predict cognitive status two years into the future, according to a study published on 19 October in the Journal of Neurology.
The study findings could improve how Alzheimer's disease is treated, wrote a team led by Dr. José Contador of the University of Barcelona.
"A better understanding of the disease according to the age at onset could provide specific biomarkers of clinical progression for each individual in clinical trial designs, selecting those individuals with a higher risk of clinical decline and increasing the chance of observing a positive response to drugs," the group noted.
Atrophy in the brain on MRI can help predict the cognitive status of patients with Alzheimer's disease, but whether this is also true for people with early onset disease (that is, those younger than 65) who have been diagnosed based on biomarkers has remained unclear.
Both early- and later-onset Alzheimer's disease manifest with buildup of beta amyloid and tau proteins in the brain that lead to cognitive impairment. But people with early-onset disease tend to have higher levels of pathology in neocortical areas of the brain and less involvement of the hippocampus compared to their later-onset counterparts.
Contador and colleagues explored whether there was any association between baseline MRI exam findings in early-onset Alzheimer's patients that indicate global atrophy and cognitive outcomes over a two-year period. Their study included 48 people with early-onset Alzheimer's disease and 42 healthy controls, all of whom underwent MRI exams, lumbar punctures, and neuropsychological assessments, then annual cognitive assessments over a two-year period.
The team found that, at baseline MRI exam, cortical thickness in both left and right hemispheres was lower and lateral ventricle volumes were higher in the early-onset disease cohort, and that these results were associated with poorer overall cognition, language, and attention/executive functioning two years later (p < 0.0028).
Lower regional cortical thickness also negatively affected most cognitive outcomes except for verbal and visual memory, and higher amygdalar volume had a negative influence on patients' letter fluency. Contador and colleagues did not find significant association with baseline hippocampal volume in early-onset Alzheimer's patients over the two years of annual evaluation.
These results suggest that there's more research needed to determine how Alzheimer's disease progresses in people with early onset, according to the investigators.
"Our study provides data for future hypothesis testing, narrowing the field of brain MRI measurements that could predict the evolution ... [of] early-onset Alzheimer's disease," they concluded.