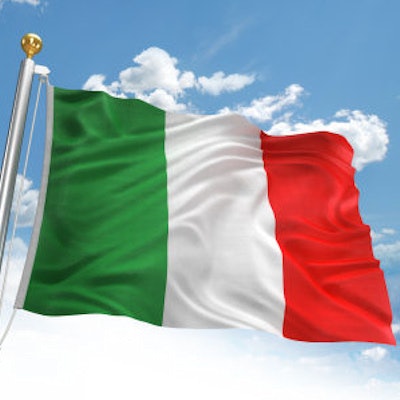 More than half of patients did not know that chest CT delivers more radiation compared with chest radiography, one of several findings in a survey of nearly 2,900 patients published on 13 October in JAMA Network Open.
An Italian research team led by Luca Bastiani, PhD, from the Italian National Research Council in Pisa found that overall, patients have a "substantial lack" of knowledge about medical radiation. This includes such topics as the relationship between radiation and age, natural sources of ionizing radiation, and dosage of different imaging methods among others.
"Intervention to achieve better patient awareness of radiation risks related to medical exposures may be beneficial," Bastiani and colleagues wrote.
Radiation exposure due to medical imaging has been a point of concern over the years as the use of such imaging has increased to screen and diagnose diseases such as cancer.
While ultrasound and MRI do not give off radiation, they are not the standards of care in some cases. For example, mammography is the standard imaging method used for breast cancer screening. The researchers also said multidetector CT alone makes up about 50% of the total radiation burden for medical purposes, even though it accounts for only 17% of all medical examinations.
Bastiani et al wanted to develop and validate a questionnaire assessing patient knowledge of radiation from medical imaging, as well as to identify differences related to patient sex, age, educational level, information received, and radiological procedures performed.
Data was gathered from multiple Italian medical centers for 2,866 patients, 1,531 of whom were women (53.4%) and 1,335 of whom were men (46.6%). The average age of patients was 44.9 years. Most of the survey respondents (98.5%) said they had undergone imaging before.
Of the total, 1,529 (53.3%) were aware of the existence of natural sources of ionizing radiation.
MRI was mistakenly categorized as a radiation-based imaging method by 1,231 (43%) of patients, while mammography was categorized as such by 1,101 (38.4%) patients.
At 55.1%, more than half of patients did not know that chest CT delivers a larger dose of radiation than chest radiography (p = 0.03), and 1,499 (52.3%) knew that radiation can be emitted after nuclear medicine examinations (p = 0.004).
A total of 667 patients (23.3%) believed that radiation risks were unrelated to age; 1,273 (44.4%) deemed their knowledge about radiation risks inadequate, and 2,305 (80.4%) preferred to be informed about radiation risks by medical staff.
Having a higher education level and receiving information from healthcare professionals were linked to better knowledge of radiation issues.
However, the individuals who were surveyed want more information about radiation. Most patients (68.6%) would like to be informed by a radiologist, followed by their general practitioner (56.3%), a radiographer (52.5%), and a medical physicist (12.6%). A total of 2,525 (88.1%) patients, meanwhile, wanted to be informed about the amount of radiation received after examination.
However, only 1,224 respondents (42.7%) had been informed about radiation risks during imaging.
The researchers said this study, along with previous literature, reveals an unmet need for awareness campaigns about medical radiation addressed to the general population. They also suggested improving communication between medical staff and patients.
In an invited commentary piece, Dr. Rebecca Smith-Bindman and Carly Stewart from the University of California called for a "systemic and seismic shift" in educating physicians and patients in having candid conversations with patients on benefits and tradeoffs of using medical radiation.
"In doing so, we improve the safety of medical imaging while reducing the physical, social, and economic toll of overuse and disease," they wrote.