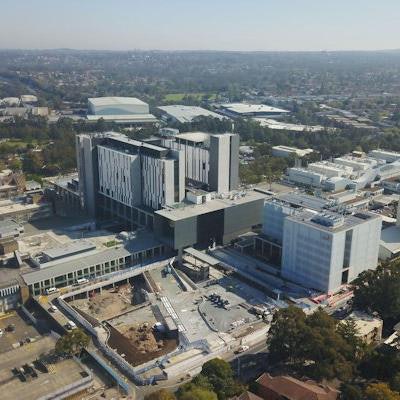 The radiology training program at a major tertiary hospital in Sydney has lost its accreditation, according to a report posted on 11 August by the Sydney Morning Herald (SMH). The move raises fears that other programs might face a similar fate.
The Royal Australian and New Zealand College of Radiologists (RANZCR) decided the program of the 975-bed Westmead Hospital failed to meet its standards. The scheme supports 15 trainee radiologists, and the accreditation will expire on 17 September, the SMH noted.
"There is inadequate supervision of training in the radiology department at Westmead Hospital and trainees are not getting the necessary teaching and education," said Dr. Lance Lawler, president of the RANZCR, adding that his team is happy to work with Westmead Hospital to help reestablish accreditation.
The decision comes following a 2019 review by the RANZCR, after which the Westmead received a D grade, the lowest level. The department was placed "on watch" with an opportunity to improve, but that did not happen.
According to the SMH, sources who are familiar with the situation but not authorized to comment publicly said the latest RANZCR decision was not influenced by staff furloughing due to recent COVID-19 exposures.
Staff have reportedly expressed concern about whether the hospital can continue to offer 24-hour radiology services without trainees. An email sent by the hospital's general manager to staff, seen by the SMH, suggested the loss of the trainee workforce could have a "profound impact" on the availability of radiology services at the hospital, particularly after hours.
"The radiology department at Westmead remains fully operational and appropriately staffed, and our patients will continue to receive the highest quality radiology services," the district health service said in a statement. "We are supporting those radiology trainees affected by the College's decision to withdraw its teaching accreditation."
Serious situation
Australian Medical Association president Dr. Danielle McMullen described the situation as "very serious," the SMH reported.
"We are in discussion with the parties involved and encourage Westmead and the local health district to meet the required standards as soon as possible to reestablish accreditation and provide a safe, supportive training environment for registrars," she said. "Providing high-quality patient care will continue to be a priority for the clinicians working at the hospital."
One of the issues that can occur with accreditation is excessive workload/volume versus RANZCR workload standards for accreditation, a source told AuntMinnieEurope.com.
As is the case in every other country, radiology workload continues to increase more than staffing levels in Australia. Unlike the U.K. Royal College of Radiologists, for instance, the RANZCR has workload standards for training departments but not for safe workload in general, the source said.