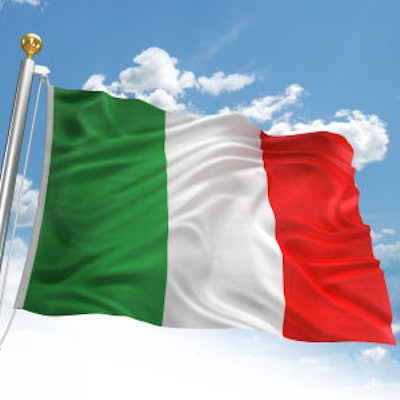 Italian researchers have found that mammography may be an excellent way to test for cardiovascular disease at the same time as screening for breast cancer because it identifies breast arterial calcifications, which have been linked to cardiovascular disease risk, according to a study published online on 11 August in the European Journal of Radiology.
The study findings suggest that mammography could serve a dual purpose, wrote a team led by Rubina Trimboli, a doctoral candidate at the Università degli Studi di Milano.
"Breast arterial calcifications are easily recognizable on routine mammograms that women periodically undergo," the team wrote. "Thus, there is a strong rationale for mammography to serve as a preventive test beyond breast cancer screening, spotlighting on the heart and more comprehensively on cardiovascular risk."
Because breast arterial calcifications have been associated with cardiovascular disease, they represent a potential imaging biomarker for cardiovascular disease prevention in women, according to the authors. In fact, of the 64 million European women screened with mammography every two to three years, 8 million of them have breast arterial calcifications, they noted.
Trimboli and colleagues reviewed 18 studies that explored the connection between breast arterial calcifications on mammography and cardiovascular disease. The group found that particular factors such as age, parity, diabetes, and hyperlipidemia correlated with the presence of breast arterial calcifications.
Factors that increase odds of the presence of breast arterial calcifications
Factor
Odds ratio
Parity
3.43
Age
2.98
Diabetes
1.88
Hyperlipidemia
1.72
Hypertension
1.08
Body mass index
0.99
Hormone replacement therapy
0.56
Smokers
0.48
The researchers also found that women with breast arterial calcifications had higher risks of both death and a variety of cardiovascular disease manifestations.
Risk of death and cardiovascular disease associated with breast arterial calcifications
Cardiovascular disease manifestation
Relative risk (RR), hazard ratio (HR), or odds ratio (OR)
Any coronary heart disease
3.54 (OR)
Myocardial infarction
1.8 (RR)
Death, with diabetes
1.74 (HR)
Cardiovascular deaths, with diabetes
1.71 (HR)
Heart failure
1.52 (HR)
Thrombosis
1.5 (RR)
Death from coronary heart disease
1.44 (HR)
Ischemic stroke
1.41 (HR)
Transient ischemic attack/stroke
1.4 (RR)
Coronary heart disease
1.32 (HR)
Death, all causes
1.29 (HR)
Cardiovascular deaths, total
1.29 (HR)
Breast arterial calcifications could be a key biomarker for cardiovascular disease risk in women, according to Trimboli and colleagues.
"Women entering a screening program for breast cancer and otherwise not considered for cardiovascular risk will benefit doubly from mammography," the authors concluded. "In the context of a consolidated breast cancer screening, breast arterial calcification assessment may enable subjects at increased cardiovascular risk to be identified and to be offered tailored preventive and possibly therapeutic interventions."