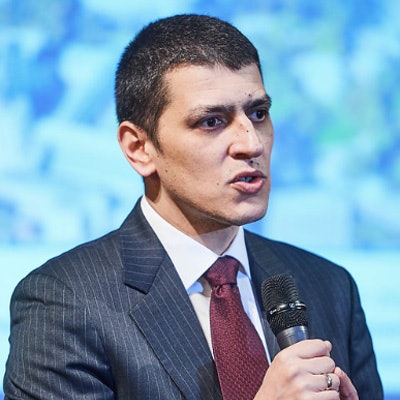 The Association of Imaging Producers & Equipment Suppliers (AIPES) announced on 22 May that it had changed its name to Nuclear Medicine Europe (NM-EU). The association said the new name reflected its desire to represent industry's interests more effectively with regulators and improve its brand identity.
The decision to change the name was unanimously approved by the AIPES General Assembly in Brussels. It is effective immediately, but there will be a transition phase until July 2019 as the association's website, email, and other tools are changed.
The first president of NM-EU is Antonis Kalemis, PhD, who had been the AIPES vice president and treasurer. Kalemis, who is also the business manager for molecular imaging at Siemens Healthineers, succeeds Michael Nader, who served as the final AIPES president.
"I am honored to take this position at such an important time for the industry," Kalemis said. "Nuclear Medicine Europe is the new name for an association with an illustrious history. With the advances in nuclear medicine, in the fields of diagnosis and therapy, this change will give us more global visibility and legitimacy and give our industry the place it deserves in Europe and beyond."
AIPES was founded in 1989, which was about when European authorities first began regulating nuclear medicine. It has established itself as a European industrial association working on promotion, awareness, and defense of nuclear medicine and molecular healthcare in Europe, and the organization is active in the field of imaging and therapy with molecular and radioactive tracers.
According to the AIPES website, "The main objective of our association in this field is to ensure the promotion of the economic and/or commercial interests of its members, in particular, by all means allowing to increase the awareness to the benefits of the products and services they offer."
The new name does not change the legal entity of the association, nor does it change its internal structure. The AIPES General Assembly, Executive Committee, and Working Groups will now be part of the NM-EU.
NM-EU Honorary President Guy Turquet de Beauregard said the name change was a more accurate reflection of the association's values, range of services, and stature in the medical environment. "Our sector is changing. Productivity has improved massively, and at the same time, we have lowered the [radiation] doses we use. Nuclear medicine is now cheaper, faster, and easier than ever before," he noted.
With nuclear medicine becoming more and more integrated, the association had to position itself to represent every part of the industry, Turquet de Beauregard added. He pointed out that NM-EU's interests now covered every part of the line, including the processing plants used to transform material into pharmaceutical products, the heavily regulated transporters of the material, the technologically complex cameras used to perform the imaging, and the physicians and hospitals involved in performing the patient procedures.