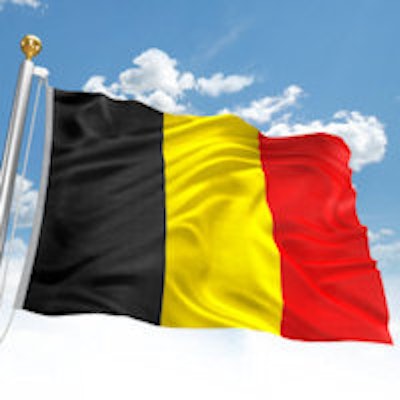 A new survey from Belgium has revealed patients continue to be confused about the role and scope of the radiologist. Almost 50% of surveyed patients did not even realize radiologists were doctors, according to the article published online on 29 November by Acta Radiologica.
Patient empowerment, whereby patients have more control over their own healthcare, requires better understanding of the nature and remit of radiologists, according to lead author Dr. Jan Bosmans, PhD, staff radiologist and visiting professor of communication in radiology at Ghent University Hospital. However, the increasing use of teleradiology and exams undertaken by nonimaging specialists further widens the gap between radiologist and patient, he warns.
The results from 1,146 questionnaires showed many respondents were unclear as to the level of medical qualification of radiologists and whether or not they enjoyed all doctor privileges, including the capacity to change imaging exams from those requested, and prescribing medicine. Such confusion may mean patients don't see the radiologist as the "go to" person to discuss imaging results or therapy decisions, and this in turn could affect how informed patients are about their own health, and impact budget decisions further down the line, noted Bosmans, who undertook the survey in collaboration with six colleagues and two economics and business administration students from Ghent University.
Among the 841 respondents (from 1,142) who agreed entirely or partially that radiologists are doctors , only 15.3% (129) believed they are entitled to prescribe medicine. Furthermore, half the respondents indicated they would like to have the radiologist discuss the results with them, while 90% (nine out of 10) would like to have the referring physician do so. In specific subgroups, medically qualified or highly educated respondents were modestly better informed. Patients in private practice were also better informed than outpatients in hospitals (Acta Radiologica, 29 November 2015, doi:10.1177/0284185115617348).
Confusion reigns
The statement "the radiologist has had some medical training but is not a doctor" was overall considered false by 53.3% (610) of respondents but true by 33% (377), while 13.7% (157) didn't know. However, 73.6% (841) did agree with the statement further on that the radiologist is a doctor. In addition, 60.1% (681 of 1,133) believed it was the referring physician who interpreted the images while in an earlier statement, 87.2% (991 of 1,133) had agreed it was the radiologist.
"This apparent paradox suggests that patients are so unsure about radiologists' background that they easily change their mind depending on the formulation of a statement," Bosmans told AuntMinnieEurope.com in an interview. "Even when patients did see radiologists as doctors, the radiologists' role was perceived as purely diagnostic and noninvasive. Most of the respondents were unaware radiologists can take biopsies, nor were they aware of the existence of interventional radiologists who can treat cancer or internal hemorrhage."
Statement
Agree
total
(%)
Neutral/
I don't know
(%)
Disagree
total
(%)
Respondents answering
(%)
Outcome
(%)
Evaluation
The radiologist has to perform the examination entirely as requested.
302
(86.5)
27
(7.7)
20
(5.7)
349
(100)
True
(86.5)
Wrong
The radiologist can perform another examination than that requested.
110
(31.8)
80
(23.1)
156
(45.1)
346
(100)
Undecided
Wrong
The referring physician is the person who interprets the images.
681
(60.1)
83
(7.3)
369
(32.6)
1,133
(100)
True
(60)
Wrong
The radiologist is entitled to prescribe medicine.
130
(11.5)
275
(24.3)
729
(64.3)
1,134
(100)
False
(64.3)
Wrong
Some radiologists treat patients (cancer/internal bleeding etc.).
146
(13.0)
444
(39.4)
537
(47.6)
1,127
(100)
Undecided
Wrong
The radiologist can take away pieces of tissue for further examination.
165
(14.6)
342
(30.3)
623
(55.1)
1,130
(100)
False
(55.1)
Wrong
A selection of statements answered incorrectly by respondents in the Belgian survey.
Only 1,146 questionnaires were available for analysis from the 1,160 questionnaires received between 5 March and 25 June 2014 across the Flanders region of Belgium from eight centers, half of which were private. Interventional radiology patients were excluded from the study.
Respondents could indicate their level of agreement with up to 18 statements according to a five-point Likert scale, and results were then combined into three categories: agree (partially or entirely); neutral/I don't know; and disagree (partially or entirely).
Statements were classified as true, neutral, or false if any of the three categories obtained more than 50% of respondents. Outcomes of factual statements were then scored as right or wrong. Responses generated eight "right" and six "wrong" overall scores, the latter mainly pertaining to tasks and privileges beyond the purely diagnostic role of the radiologist.
Group diversity
In subgroup analysis, private patients had a better overall knowledge of the role of a radiologist and in their opinions more private patients preferred discussion of results with the imaging specialist (62.7% versus 43.4%). Outpatients in hospitals preferred discussion with the referring physician (92.2% versus 86.6%).
Bosmans outlined reasons for the discrepancy pointing to establishing a relationship with the patient as a means for private practice to compete with hospitals:
"In Belgium, most radiologists in private practice work alone or in a small group. Office doors are marked with the doctor's title and name and all examinations are performed by the radiologists in direct contact with the patient. Even if a radiographer performs an x-ray, the radiologist will still have a short chat with the patient," Bosmans said. "In our study, significantly more patients in private practice were aware that the radiologist is a doctor who interprets diagnostic images. It should not come as a surprise, therefore, that significantly more patients in the private setting preferred the radiologist to explain the imaging results."
In contrast, in Belgian hospitals, direct contact between radiologists and patients is scarce. The study showed that 62.2% of outpatients wrongly identified the radiographer as the radiologist.
Bosmans, who is a member of the editorial advisory board of AuntMinnieEurope.com, believes the survey is an important reference because it reconfirms the essential invisibility of radiologists, which urgently needs to be addressed, particularly in an age when their value and function is being questioned due to the emergence of teleradiology, and other disciplines practicing certain areas of imaging.
"If the public at large doesn't understand our role then the future for radiology is uncertain. A better understanding and appreciation of what radiologists do will mean that we will be a priority when it comes to budgets and other decisions that affect the discipline," he said.
Professional organizations must intensify their existing efforts to familiarize the public and the media with the radiologists' invaluable role in medicine and healthcare, Bosmans continued, who thinks their efforts only reach a small part of the population, generally the more educated who already view their doctors as partners, take an active interest in their health, and "co-author" their records.
Individual radiologists must therefore get proactive in how they interract with the patient, he added, pointing to the need for training in how to communicate with patients particularly when results initially suggest bad news.
"There should also be clear agreements with referring physicians on who should say what and to whom. This requires the referrer to view the radiologist as the patient's doctor, not just the doctor's doctor," Bosmans said. "Radiologists must come out of their bunkers. Every patient who undergoes an imaging exam should get to meet the specialist, even if for just a minute before or after, so they understand who it is that interprets the image and reports the findings."
Radiologists also need to feature in reality fly-on-the wall documentaries like Belgium's "Top Doctors," according to Bosmans, who added he unsuccessfully tried to interest the TV show producers in shadowing a radiologist.
"At the recent Global Summit on Radiological Quality and Safety in Barcelona I said that we need a bestseller about a radiologist, followed by a successful television series based on the book. The delegates thought I was joking but I was perfectly serious!" he concluded.