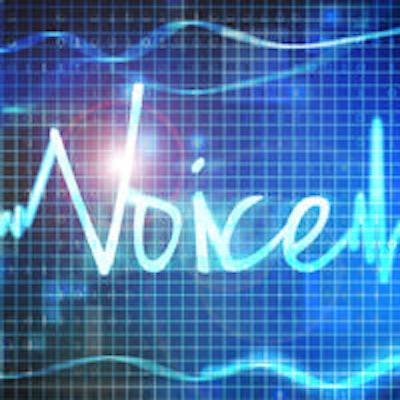 Perhaps not surprisingly, long and complicated radiology reports that include many positive or unexplained findings have a higher risk for the presence of text errors mistakenly inserted by speech recognition software, according to research from National Health Service (NHS) Grampian in the U.K.
As a result, radiologists should make it a matter of routine to double-check reports before finalizing them and closely scrutinize longer and complex reports, according to Dr. Nazleen Muhammad Gowdh and Dr. Karen Duncan of NHS Grampian. Gowdh and Duncan shared their findings from a retrospective audit of radiology reports in an e-poster presented at the 2014 U.K. Radiological Congress (UKRC).
While speech recognition is now widely used in most radiology departments, users need to be aware of particular problem areas, according to the researchers.
The researchers sought to assess the frequency of speech recognition errors in reports and the failure of users to spot these errors. They set an overall target rate of less than 5% of reports including speech recognition errors, and a 0% target for major errors that lead to a report making no sense.
In a project performed between 1 October and 15 November 2012, the team retrospectively audited 50 radiology reports from five consultants and one registrar. Speech recognition errors on reports were classified into three categories: major, moderate, and minor.
Errors were considered to be major if they led to the report not making sense. Mistakes that led to a risk of misinterpretation were determined to be moderate, while minor errors included missing words such as "of" and using "an" instead of "am," etc.
Overall error rate: 10%
Major errors: None
Minor errors: 6%
Moderate errors: 4%
Delving further into the data, the researchers found that 69% of the errors were in plain-film studies, while 28% were in ultrasound and 3% were in fluoroscopy. The consultants had an error rate range of 6% to 16%, while the registrar had a report error rate of 4%, all of which were minor errors.
While noting there were no major errors, the researchers found the 5% target rate of speech recognition report errors was not met in the study. They observed that errors were more likely to be found in complicated reports, such as those that were long and included many positive findings or unexplained results.
This was "reflected in the increased error rate in ultrasound and fluoroscopic examinations," the researchers wrote in their poster.
Based on the results, the researchers said they developed an action plan. Radiologists should routinely check reports before authorizing them; furthermore, they should "have a lower threshold for further scrutiny of long/complicated reports," they said.