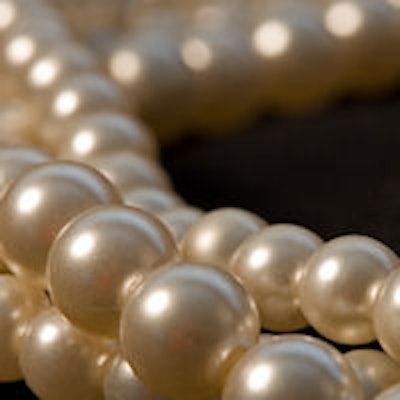 Transforming a lecture from purely the provision of scientific information to a memorable and entertaining learning experience is a challenge for every speaker, but the trick is to find the angle and use that angle to build a bridge to the audience, said ECR 2014 honorary lecturer Dr. Paul Parizel, PhD.
For Parizel, the biggest challenge is twofold: to discern what approach will stimulate interest, and then to create a logical structure that includes the key scientific points but also remains accessible to a general audience rather than to hard-core specialists only.
From the moment he received an invitation to present the ECR honorary lecture on 8 March, about a year in advance of the congress, he pondered over how he could build a visionary 30-minute presentation that focused on advanced neuroimaging. It proved to be a process that took months, and which culminated in a Eureka moment over the Christmas period.
"Historically there has been a lot of scientific interest in gray matter, which was considered the most important part of the brain, since it contains the highest concentration of neurons. Conversely, interest in white matter is more recent, and I decided that I could depict the tension between these interests, almost as two elements in conflict," noted Parizel, who is chairman of Antwerp University Hospital's department of radiology and full professor of radiology at the University of Antwerp's faculty of medicine in Belgium.
Aiming also to draw an analogy between brain structure and the structure of the universe, he hit upon the idea of Star Wars, which features opposing forces at work in the cosmos. This provided him with his grand, premiere-style opening, complete with the movie's theme music and introductory scrolling text.
"I wanted to show differences between white and gray matter, but unite them in order to introduce the concept of neuroplasticity. Most biochemical mechanisms, which constitute the cornerstone of neuroplasticity, are currently beyond the scope of imaging," he said. "However, there are two aspects that can be shown; changes in density and microstructure of white matter fibers, and changes in the function and volume of gray matter."
With the stage set, Parizel broke his lecture into four sections. He felt the first two -- background to gray matter and visualization, and background to white matter and visualization -- would help to provide a general audience with context. He thought the third section -- neuroplasticity -- would deliver the latest imaging know-how, while the concluding part -- the brain as universe -- would serve as a muse.
"It is important to end an honorary lecture with a philosophical comment and this was to use the cosmos as the only element that can be compared to the brain. I am not the only person to have drawn this parallel; there is a lot of research on it already," Parizel explained. "It was also nice to find what the French call a 'fil rouge' (red thread) or leitmotif that would run throughout the lecture and round it off in a neat circular way."
Visual feast for thought
ECR delegates were treated to color-coded stills and action movies of functional MRI (fMRI), diffusion tensor imaging (DTI), and diffusion kurtosis imaging (DKI), making this presentation a visual feast for thought.
"It is hard to equate the lectures of today with those from two decades ago, when I would turn up armed with a suitcase full of slides that would need loading into the carousels," he said. "Now with computer technology, lectures are presented in a more 'audience-friendly' format. The expectations of our colleagues have changed in line with the advent of this 'infotainment.' "
The struggle is to maintain balance, and presenters need to avoid the science being swallowed up by gimmicks and also the data being lost on the audience through dull delivery, he noted.
"When presenting a lecture to radiologists outside your field of expertise, the science must be correct, but the lecture mustn't get too technical or you will lose people," Parizel said. "Research and composition is much like building a house, requiring a solid ground plan, a layout of what rooms or topics go where, and next comes building a framework, or the key points. Finally, we furnish the house by filling in the gaps."
The intensity of work involved in preparing a lecture can be represented by the exponential curve in mathematics: a slow ascending slope a long time ahead of deadline, which gets sharper and steeper near the end.
"The curve started to get steeper two months before ECR, which was when the physical work of active research and write-up began, and was at its sharpest in the weeks before the congress. Like many people, I am more focused and work more effectively the closer to a deadline," he said.
Compiling the lecture involved after-work hours on weekdays and part of his weekends from New Year's onwards. The Internet provided a rich source of images and information, but 80% of Parizel's fMRI images and datasets showing white matter plasticity came from his own department.
Given his keen personal interest in the history of neurology and neuroimaging, Parizel could also draw from his own extensive library for material, such as a 19th century cartoon of a phrenologist.
"People asked to present honorary talks have often had an interest in the subject for decades and have a lot of resources at home," he noted, "However, a Google search for known material may provide higher quality for slideshows than one's own photocopied originals. You have to know what you are looking for. Target your search or you will get lost."
Eventually, Parizel ended up gathering too much material and preparing too many slides for a 30-minute lecture; approximately only 20% to 25% of the images and materials gathered went into the final PowerPoint display.
"Weed out the dead wood and keep only what is necessary," he recommended. "Be polished, and be timed -- don't run over."
Parizel also paid homage to a mentor during his time in the U.S., whose delivery tips he has never forgotten: First, speakers should tell listeners what they are going to say, then say it, and finally tell them what was just said.
To this he added his own postscript: "Have fun, not just with the audience but while you create the lecture; you can't make or deliver a good lecture if you don't enjoy it."