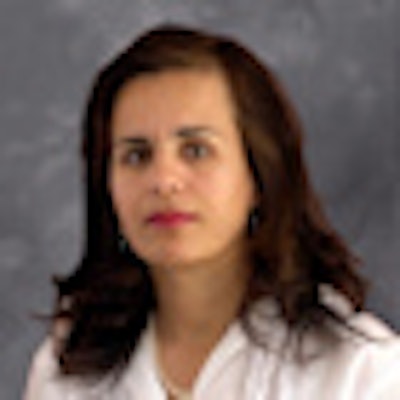 Strong political support, increased awareness, and pockets of best practice -- these are the key characteristics of interoperability in European healthcare IT today, according to Catherine Chronaki, co-chair of the International Council at Health Level Seven (HL7).
"The EU digital Agenda 2020 has recognized interoperability standards as one of the main pillars in its mission to achieve the triple win: sustainable healthcare systems, quality care, and innovative solutions that unlock market potential," she told attendees at this month's World of Health IT (WoHIT) and eHealth Week 2012 meeting in Copenhagen.
EU-wide initiatives such as epSOS (European Patients Smart Open Services), the SemanticHealthNet Network of Excellence, the e-Health European Interoperability Framework, the e-Health Governance Initiative (eHGI), and the e-Health Network address interoperability at the semantic, technical, organizational, and political levels in Europe. Interoperability in healthcare IT is perceived as a driver to contain costs, improve patient safety and quality of care, but also as an enabler to innovative e-health solutions, Chronaki noted.
Amidst mounting concerns about rising healthcare costs, healthcare organizations are striving to improve internal workflows and take advantage of standard implementation guides (IGs). However, the market is still highly fragmented, and implementations lack consistency, raising the cost of cross-vendor and/or cross-enterprise solutions.
Some standards, such as DICOM and HL7's Clinical Document Architecture (CDA), have achieved high adoption rates, she explained. Notably, most radiology departments employ imaging solutions that support the DICOM standard. However, in most diagnostic centers, patients still receive their imaging studies on a CD, including a proprietary viewer of the studies in DICOM to accommodate proprietary vendor tags.
"Moving forward, there is a pressing need to foster interoperability across vendors, across healthcare enterprises, across health and social care, across institutional and consumer-based care," she noted.
Adoption of interoperability varies across primary care, specialized care, hospitals, and telemedicine. Interoperability in radiology is at the forefront of adoption with DICOM and the IHE-scheduled workflow. Furthermore, teleradiology is one of the most widely implemented telemedicine services driven by the shortage of radiology specialists in several European countries. HL7 CDA is favored in the cross-enterprise sharing of patient data, and as part of the IHE XDS profile and epSOS profiles for cross-border e-prescription and patient summaries. Some regions in Italy and Spain, as well as the U.K. and Finland, are quite advanced in implementing interoperable solutions as part of their e-health strategy.
"Worth noting is the establishment of interoperability offices in several Spanish regions," Chronaki said.
An important barrier to broad embracement of interoperability is the limited availability of consistent IGs for existing standards that address business requirements of typical use cases such as cross-enterprise sharing of patient records, e-prescription, patient safety, clinical research, etc.
"Further attention has to be given to cross-enterprise interoperability by feeding back user assessment to standards developing organizations and profilers to enable easier and affordable implementation," she urged. "A clear separation of the content and transport components of healthcare IT standards might help in that respect, paving the way for embracing the cloud paradigm in healthcare."
Additional barriers include unclear e-health legislation, accreditation of health professionals, the lack of e-skills related to healthcare IT standards, and resistance to adopt a culture of trusted data sharing among stakeholders.
"However, as the HL7 session 'Economics of Interoperability' here in the eHealth week revealed, the major barrier is low awareness of business models for interoperability investments. While there is an abstract commitment by all stakeholders to interoperability, a clear notion of investment cycles and expected return on investment for each one is typically missing," she noted. "The key to adoption is affordable implementation of standards, in a clear legal and regulatory framework for e-health."
Imaging workflows that demonstrate the value of interoperability have been widely documented, as teleradiology enters mainstream adoption to address long waiting lists and shortage in experienced radiologists in several countries. Starting with innovative projects several years ago, such as Baltic Health (www.baltic-ehealth.org) and RBay (www.r-bay.org), several companies such as the telemedicine clinic in Barcelona (www.telemedicineclinic.com) are now engaged in profitable teleradiology services.
Linking teleradiology consultations to a patient's electronic health record (EHR) is still a workflow calling for wide implementation. Similar is the situation for telecardiology. "For years we have been arguing that teleconsultations are medical acts that should be reimbursed and be fully documented in the integrated EHR of a patient," Chronaki said.
As part of its most recent initiatives to advance interoperability and address user needs, HL7 has made domain information models available as free downloads. Also, the new care provider membership scheme aims at broadening the base and increasing domain expertise. Finally, the current focus of the newly established HL7 WG is on mobile health, which is intended to make HL7 standards to be fit for purpose in a world flooded by smartphones and tablets, she concluded.